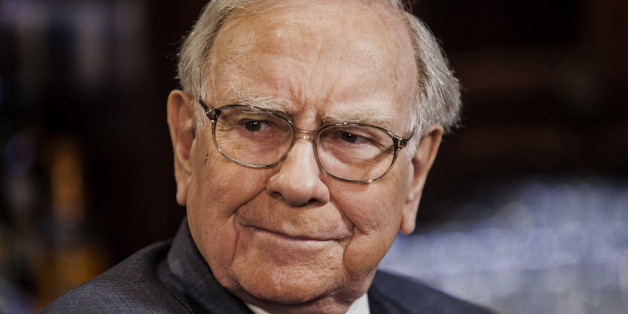 Warren Buffett defended skyrocketing CEO pay and brushed off criticism for refusing to vote against a controversial compensation plan for Coca-Cola executives in an interview with Fortune published Monday morning.
"I don't think [CEO pay] is out of whack with what the value is of an outstanding executive could bring," the legendary investor and Berkshire Hathaway chief told Fortune's Stephen Gandel. "If you run a multibillion-dollar company the difference between a 10 and an eight [in terms of CEO performance] is huge in terms of value."
The ratio of CEO-to-worker pay in the United States has climbed rapidly over the last 30 years. In 2012, S&P 500 companies on average paid their CEOs 354 times as much as they paid their workers.
The CEO-worker pay gap, which is expected to further widen, is also far greater in the U.S. than in most other developed countries.
Still, the world's third-richest man, worth an estimated $65.5 billion, said some CEO compensation packages "should be somewhat restrained in some cases," but on a "voluntary basis."
Buffett's interview comes after critics slammed him for declining to vote against a hefty stock option plan for Coca-Cola's top executives.
Last month, fund manager David Winters complained that Coca-Cola's 2014 Equity Plan unfairly awarded the Atlanta beverage giant's top brass enormous compensation at shareholders' expense.
"In effect, the board is asking shareholders for approval to transfer approximately $13 billion from all our pockets to the company's management over the next four years," Winters, the CEO of Wintergreen Advisers, wrote in a letter dated March 21. "This is a staggering transfer of value from shareholders to management."
Winters called on Buffett to intervene. And while Buffett expressed disapproval of the plan, he failed to vote against it.
On Friday, New York Times columnist Joe Nocera wrote an op-ed criticizing Buffett for failing to exert influence on the Coca-Cola board.
"How sad," he wrote. "If Warren Buffett won't use his unparalleled clout to rein in excessive compensation, how can we expect anyone else to?"
In Buffett's defense, he told CNBC last Wednesday that he disagreed with the company's plan, calling it excessive.
"I love Coke. I love the management. I love the directors. So I didn't want to vote no," he told Becky Quick of CNBC. "I didn't want to express any disapproval. But we did disapprove of the plan."
A spokeswoman for Berkshire Hathaway did not immediately respond to a request from The Huffington Post for comment. But Buffett told Fortune his abstaining vote served as vocal disapproval of Coca-Cola's plan.
"That's a very loud voice coming from Berkshire," he said in the interview with Fortune. "It obviously means we don't approve of the plan."