On Tuesday, NBA Commissioner Adam Silver announced that LA Clippers owner Donald Sterling would be banned for life from the organization over his racist comments. In the wake of the news, the team's website made a powerful statement of unity: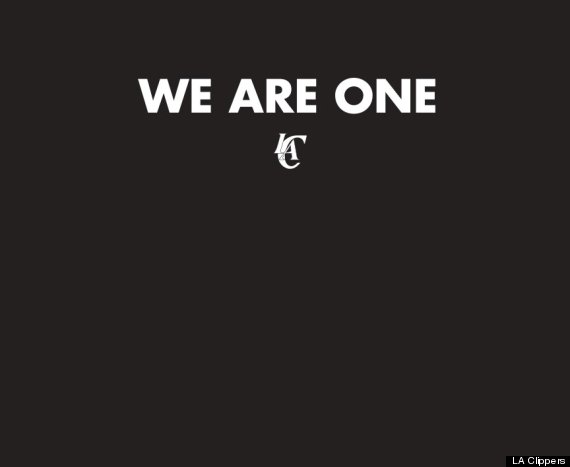 The gesture echoed the Clippers' message at Sunday's game, when they turned their warm-up shirts inside-out to hide the team logo and wore black armbands in silent protest of Sterling's remarks.
"We're going to be one, everything we do, we do it together," Clippers point guard Chris Paul told ESPN on Sunday.