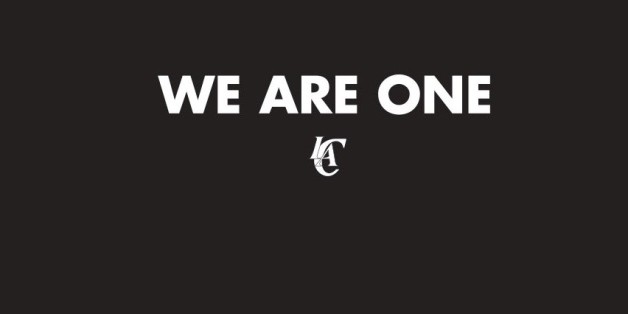 It was a simple message from a team to its fans: WE ARE ONE.
The words were posted on the website of the Los Angeles Clippers, a public repudiation of the racist comments made by team owner Donald Sterling -- comments that earned him a lifetime ban from the NBA.
Those words grew in power throughout the day as the rest of the league joined in. At least a dozen teams posted "WE ARE ONE" messages on their websites. Teams and players also took to Instagram and Twitter with the #weareone hashtag.
Even the team's current playoff rivals, the Golden State Warriors, posted a message of unity:
As the #Warriors prepare for tonight's playoff game, we share in the spirit of this league-wide message. #WeAreOne pic.twitter.com/k07HbGS1r3

— Golden St. Warriors (@warriors) April 30, 2014
The message reached across sports, with the Los Angeles Kings NHL team -- locked in a playoff battle of its own with the San Jose Sharks -- posting a #weareone message:
#WeAreOne #LAKings pic.twitter.com/VqcMXDAB0A

— LA Kings (@LAKings) April 29, 2014
See the slideshow below for more #weareone messages.
BEFORE YOU GO