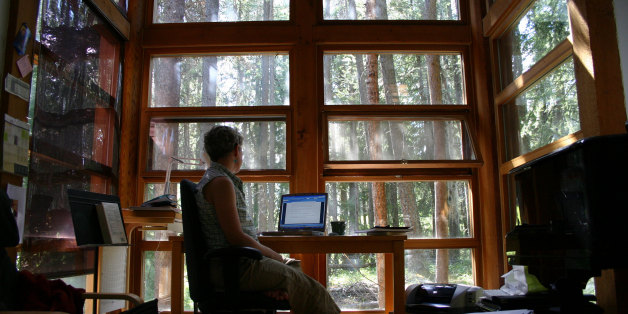 What if you took a trip and created something beautiful? Not a scrapbook or a Facebook album or a drone video montage (as awesome as those are), but bona fide art, something rich in culture and history, and personally deep.
Vacations should enrich the brain, as well as the soul. If you've had your fair share of yoga retreats, spa getaways or adventure tours, the below five retreats will take you someplace new. Travel to some of the most inspiring places on Earth, from the remote tropical island of Molokai to the frigid, ice-dotted waters of the North Pole, and learn to express yourself creatively.
You may not be Picasso, but at least you'll learn to create something other than an Instagram post.
1. Collaborate With The Arctic Circle, North Pole Vicinity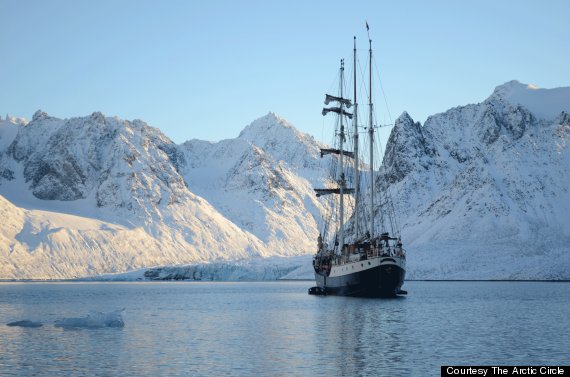 This expeditionary residency, open to participants via an international application process and selected by a jury, mixes creative professionals such as installation artists and photographers with scientists, educators, filmmakers, activists, and architects. The Arctic Circle goal, according to their website, is to serve as "an incubator for thought and experimentation" and to help foster collaboration around "the central issues of our time."
Participants live on a traditionally rigged, 150-foot tall schooner, 10 degrees from the North Pole, and create art amongst "unclimbed peaks, tongues of glaciers, [and] nary a sign of human presence." The Arctic Circle program then works with galleries, institutions and museums to present the results from the annual voyage.
Costs vary each year depending on available funding, and organizers don't publicize the fees until the call for applications is announced, which happens this year on November 15.
2. Reflect With The Fire Island Artist Residency, Fire Island, New York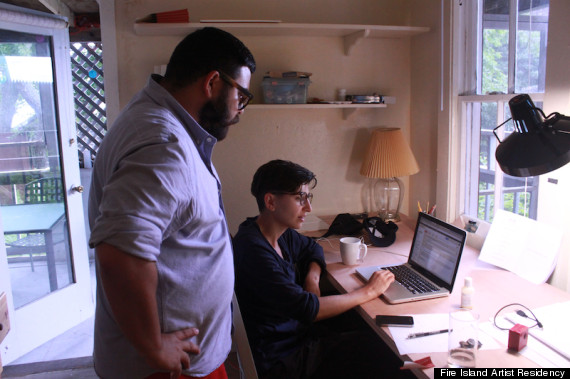 For the LGBT community, the outer barrier island along the southern shore of Long Island has long been a gathering place and resort neighborhood. But in 2011, Chris Bogia and Evan Garza founded the Fire Island Artist Residency at Cherry Grove, the first ever artist residency specifically for lesbian, gay, bisexual, or transgendered people.
A stay at the artist colony explores how the issues of gender, sexuality, and identity informs the creative process, and vice versa. Participants stay and work on their projects for four weeks, influenced by lectures and visits by esteemed contemporary art leaders like Nicole Eisenman, Peter McGough and Rashaad Newsome.
The location is ripe for inspiration. After all, Truman Capote and W. H. Auden were visitors, and Frank O'Hara wrote his most well-known poem, "The True Account Of Talking To The Sun From Fire Island," from the island's shores. (He died after being run over by a dune buggy while sleeping on the beach there.)
"Since the program is designed for emerging artists, we wanted the program to not have a financial impact on the residents as much as possible," Garza told The Huffington Post. Aside from the $35 application fee, FIAR provides lodging, studio space, and a meal stipend.
3. Find Your Focus With The Leighton Colony at Banff Centre, Banff, Canada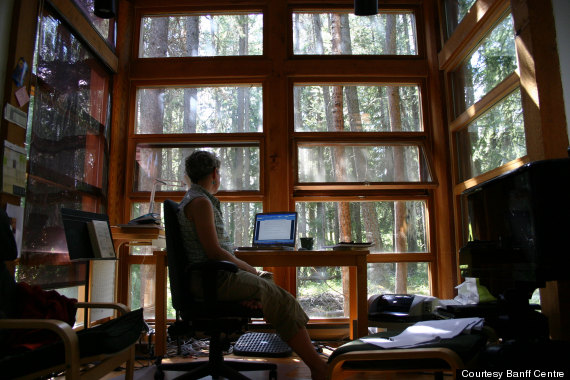 The Banff Centre will force you to get down to business. With only elk, grizzly, and black bears to distract you, the Centre sits on 43 acres within beautiful Banff National Park. The Leighton Colony, which is open to applicants year round, is designed as a solitary retreat for writers, composers, singer-songwriters, visual artists, screenwriters, curators, art theorists, dramatists, dancers, and filmmakers. Its nine small, private cottages are designed by renowned Canadian architects such as Peter Hemingway and Guy Gerin-Lejoie and built with creative productivity in mind.
For writers, there is the Hemingway cottage: a circular studio built out of cedar and pine with a desk that outfaces the woods. For musicians, there is a star-shaped studio, complete with grand piano, designed by Ian Davidson and constructed with acoustics in mind.
Rates are daily, and vary based on size and use.
4. Make Music With Uke Ohana, Molokai, Hawaii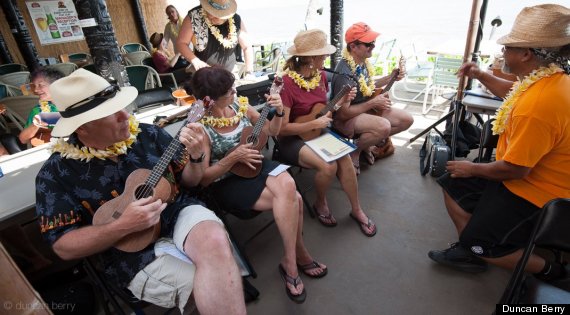 Give your brain a break and teach it something at the same time at Uke Ohana in Hawaii. Participants learn about the history of ukulele music in Hawaii through fireside stories and ukulele and hula lessons, as well as how to play and compose their own songs. Lono, a folk musician and storyteller, immerses students in what he calls "true Hawaiian ukulele traditions" and tells stories of Molokai's past from 600 AD to modern day.
One of the eight main Hawaiian islands, Molokai is known for its mana (spiritual power) and rich history. It has long been infamous as the quarantined encampment for displaced leprosy patients, and is respected today as a paragon of vibrant Hawaiian culture.
The registration fee ($1,125) covers lodging and food, both of which are provided by the Puu O Hoku ranch (a working organic farm surrounded by 14,000 acres of conservation land).
5. Eat Your Art Out At Ecco La Cucina, Tuscany, Italy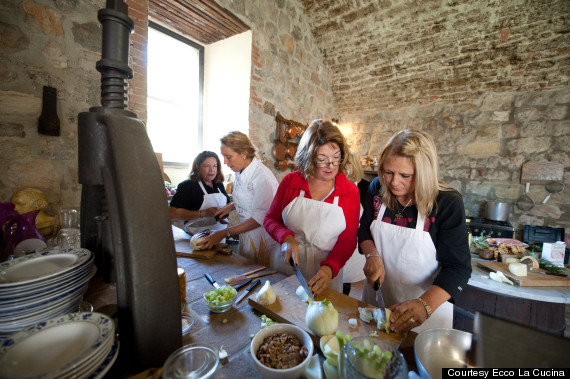 What's better than art that you can recreate at home? And in Italy, food definitely counts as art. At Ecco La Cucina, Chef Gina Stipo guides visitors through hands-on cooking classes, culinary and wine tours, and walking trips through Tuscany. The classes, which take place in a stone kitchen inside a 900-year old Tuscan mill near Siena, teach participants the traditional methods behind some of Italy's greatest recipes, including panzanella (a bread dish) and meals of braised meat followed by cantucci.
If you find yourself in Italy, either stop in for a single day, hands-on class (in which you prepare your own lunch with local, in-season produce, and pair it with three regional wines), or make it your destination and live there for a week, fully immersing yourself in the Italian life.
In addition to a weeklong tour of Tuscany, Ecco La Cucina (which means, "Here is the kitchen") also offers an abbreviated Tuscany tour and weeklong tours through Bologna, Naples and Campania. Prices vary, ranging from around $200 to about $4,100, depending on euro-to-dollar conversion.
BEFORE YOU GO
PHOTO GALLERY
Global Drinking Games