In a frightening scene at an April 26 soccer match in Poland, a man with a flare briefly caught fire when police used pepper spray to get him off a security gate, outlets reported.
A photographer captured the exact moment. Thankfully, the fan "managed to escape with minimal injuries," NBC Sports noted, citing a tweet from a Polish reporter.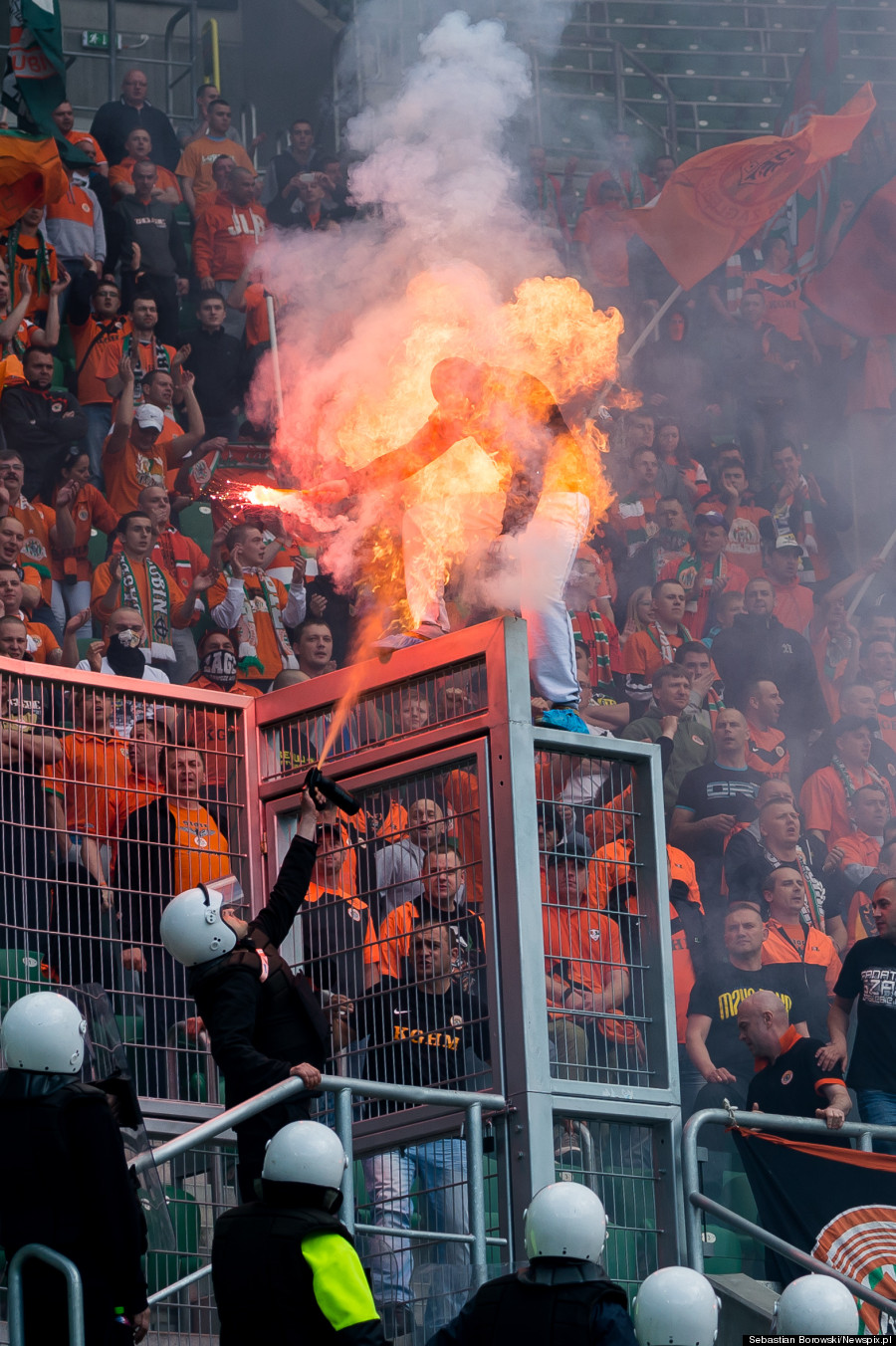 According to Yahoo Sports, Zaglebie Lubin had just lost to host Slask Wroclaw when Lubin's fans were "kept behind" and began waving flags and flares. One loyalist had climbed on a gate to wave his flare, and a stadium security guard doused him with what appeared to be pepper spray, setting off the split-second human inferno.
Below is video of the incident. (You can detect a brief flash on the left-hand side of the screen at about the 1:40 mark.)