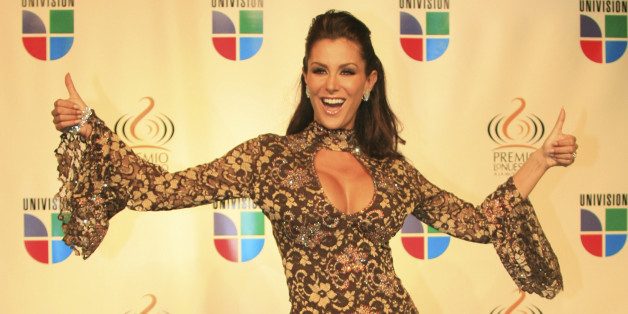 Ninel Conde is pregnant!
After weeks of rumors, the actress and singer recently confirmed the news in an exclusive interview with Tvnotas México magazine.
"The topic has been talked about a lot and it's time to confirm the news," Conde, 37, told Tvnotas. "Thank god, it's a blessing that's come into my life, after so many years of wanting it. Today I can confirm that I am pregnant, I am three months along and I am very happy. If I kept quiet it was because I wanted the first three months of risk to pass and since they have, I thought it was the time to clear everything up."
The Mexican actress is expecting a baby with boyfriend Giovanni Medina, 28. The two began dating weeks after the public announcement that she and her husband of seven years Juan Zepeda, 52, were separating.
Earlier this year, Tvnotas also published a recording in which Medina is allegedly accusing the actress of getting an abortion. Conde never commented on the validity of the recording and said her lawyers would be dealing with it during an radio interview in Mexico, but did deny having had an abortion.
"I am a mother, I will never terminate a pregnancy, I have a daughter, I would never do something like that," Conde told radio host Maine Woodside, according to El Universal.
Listen to the supposed recording between Conde and Medina below:
BEFORE YOU GO
PHOTO GALLERY
40 Stars You Never Knew Were Mexican