Pro travelers inspire jealousy everywhere they go: they glide through the airport, calm and serene, seemingly untouched by airport security lines and the myriad stressors that tend to get in the way of a good time.
How do they do it? It may sound obvious: they have a routine and they stick to it. They're organized, efficient, and don't let travel disrupt their healthy lifestyle. They make good food choices, stay fit, and get a good night's sleep. Sure, this is exactly the kind of balance we aim for in everyday life, but it's these small choices that frequently fall by the wayside when we travel.
We've partnered with Westin Hotels and Resorts to ensure that you won't miss a beat on your next trip, whether it's strictly business or a fun-in-the-sun break from the grind. Here are some ways to avoid common health pitfalls while traveling.
PITFALL #1: The hustle and bustle of the air travel leaves you breathless, stressed and exhausted.
If you're flying, check your itinerary IMMEDIATELY after booking your flight.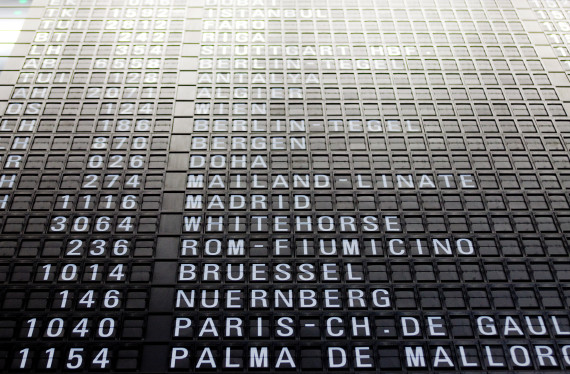 In most cases, you'll only get a 24-hour window to make changes before you get charged. If you don't catch a booking error, you may just arrive at the airport on the wrong date, at the wrong time, at the airport ... this has actually happened to us. Go! Check it now!
Choose your flights wisely.
Sure, you could take the first flight out at 6 o'clock on Monday morning. But then you're essentially ruining both your Sunday night and Monday morning. Consider flying out later on Monday -- even at 8 o'clock -- for a happier start to your week.
Skip all of the long lines.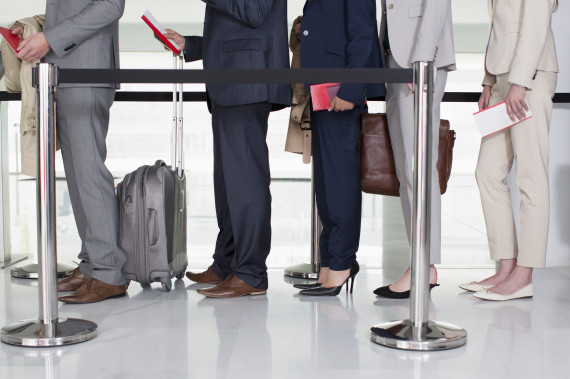 Apply to be a "trusted traveler" via the TSA's Global Entry program. This will expedite your time in customs if you're traveling internationally. Some airports allow you to participate in TSA Pre-Check, which allows frequent fliers to keep their belts, shoes, jacket and laptop in their rightful places as they go through security.
PITFALL #2: You're constantly worrying that you've forgotten something from the moment you depart, leaving little time to clear your head.
Make a list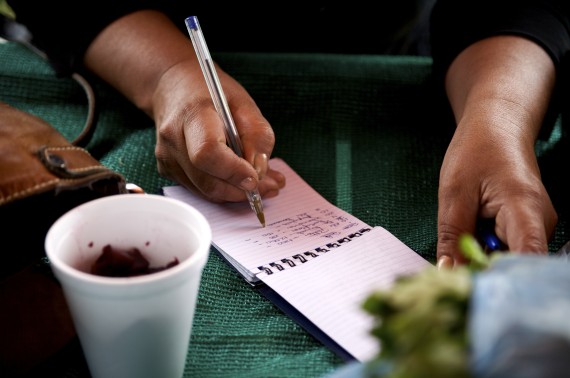 Avoid the last-minute runaround, the urge the overpack, and the sinking feeling that comes with realizing you've forgotten something crucial. List out the days you'll be gone and what meetings and activities you have. This will help you create a plan for outfits for important meetings or off-the-beaten-path activities. When you write it all out, you'll be able to look at what you can use multiple times -- dress pants and workout wear, for example. And then you can relax, knowing full well you have everything you need and nothing more.
Say it with us: TWO SETS OF EVERYTHING.
Don't waste time hunting down your toiletries and other essentials. Keep your travel kit packed with toiletries, an extra phone charger, extra contact lenses, and other must-haves.
BONUS TIP: A portable USB charger like this is a godsend if you're not near an outlet or power source.
Coming back (really) soon? Use your concierge wisely.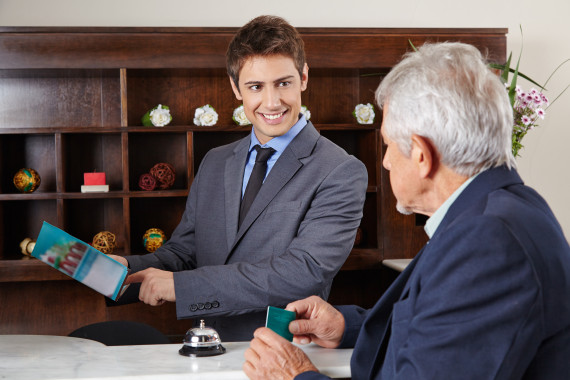 This is particularly great for business travelers who are staying multiple weeks in a row and going home on weekends. Most hotels allow you to leave your essentials with the concierge, who will keep them until your next stay. Use this opportunity to buy full-size bottles of toiletries, which is both cheaper AND more environmentally friendly!
Pack lightly and avoid checking a bag.
Carry all of your belongings on the plane and avoid stress, uncertainty and wasted time at the baggage carousel.
BONUS TIP: After making a list, packing should only take about 15 minutes. If you've made a list, anything more will mean you're probably overpacking and acting on impulse.
PITFALL #3: You completely fall off the fitness wagon when you travel.
Check out running routes online.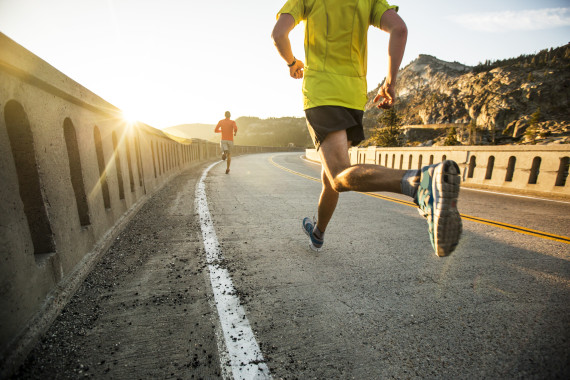 Search the user-generated database at USA Track and Field, Google StreetView to see if the area looks appropriate for running or, even better, ask your concierge for some suggestions. Most likely he or she will be able to recommend a scenic route -- a great way to explore a new city!
Plan a 20 to 30 minute workout ahead of time.
Stay at a hotel that has a comprehensive gym and plan accordingly. A good baseline is a 15-20 minute interval workout on a machine plus 10-15 minutes of strength training. Want to save even more time? Some hotels even have workout equipment in the room.
Research fitness centers that provide drop-in classes.
If you're super into spinning, for example, try a hotel near a SoulCycle or Flywheel.
Leave your workout gear at home.
Some hotels (ahem) allow you to rent high-quality workout gear for a small fee. Ask the hotel to borrow a pair of sneakers or shorts and save yourself the space in your luggage.
PITFALL #4: You're too busy to eat, and you make impulsive food choices that leave you feeling super sluggish.
Pack a reusable water bottle
Not only will you stay hydrated en route, but you'll save time and money at the airport.
Pack small, healthy snacks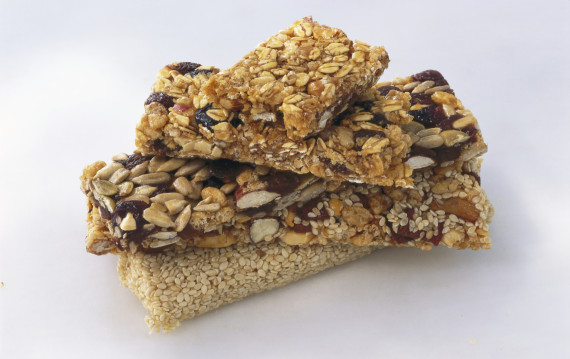 Granola bars, apples, oranges and baby carrots all travel well and are filling. No more greasy (and frankly, not very tasty) airport pizza for you!
Stay in hotels that help you make healthy food choices...
Some hotels have menus that will gently nudge you toward wholesome foods.
...or find creative ways to pack your favorite healthy foods
For those who swear by green juice, consider freezing it and taking it with you.
Try to have the meal in the next time zone you are headed -- in their timezone.
Always keep your destination in mind: for example, if it's 3 a.m. at your next point of arrival, refuse breakfast.
PITFALL #5: You underestimate a good night's sleep and spend the whole trip jetlagged.
Stay in a hotel with crazy-comfortable beds.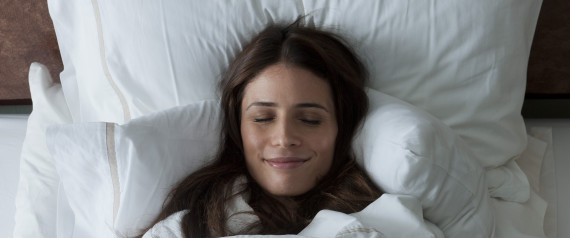 At Westin Hotels and Resorts, great care goes into ensuring a good night's sleep. From the pillow-top mattress to the high thread-count sheets to the plush down duvets, it's an experience you'll want to take home with you ... and it turns out, you can.
Get a white noise app for your phone or tablet.
This will help you get a good night's sleep when you're in an unfamiliar place.
Sleep with curtains open in hotels to reduce disorientation and jetlag.
The natural light will slowly wake you up and the buzz of your alarm clock won't be such a rude awakening.
PITFALL #6: You don't take the time to relax and reward yourself.
Be a loyal guest...
It pays off. If you stay within one hotel chain or use one airline, you'll maximize your points. Some hotels even have partnerships with airlines: At Westin Hotels and Resorts, reward club members can earn points for every dollar spent on eligible Delta flights, among other great perks. The end result of your loyalty? Free vacations, streamlined customer service, cool upgrades and even more downtime for relaxation.
...Or don't be.
If you're a platinum member on one airline, other airlines will usually match it or upgrade you.

Refuse room service.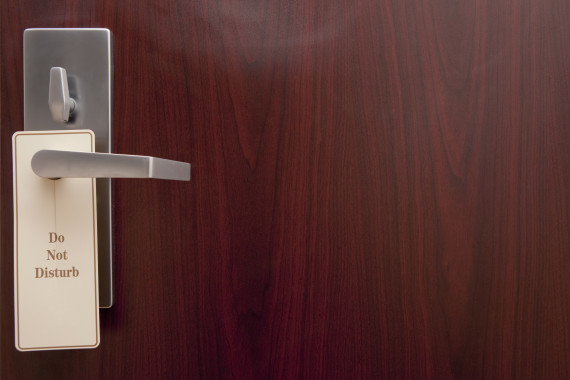 Not only are you making a green choice, but some hotels will reward you with points for doing so.
Are you an expert traveler? Share your tips in the comments!