Former NBA player Shaquille O'Neal is facing sharp criticism from fans after posting a photo to his Instagram account making fun of Michigan-native Jahmel Binion, according to MLive.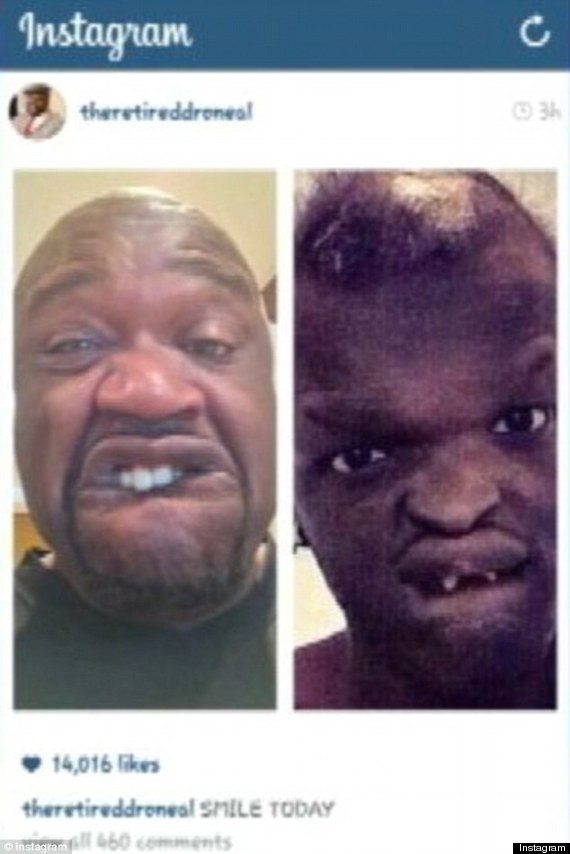 The 23-year-old lives with ectodermal dysplasias, a rare condition that causes reduced ability to sweat, missing teeth and fine, sparse hair, according to the National Foundation for Ectodermal Dysplasias. At least one in 5,000-10,000 babies are born with the condition.
Because of the condition's physical effects, Binion said he knows how it feels to be the brunt of a mean-spirited joke.
"I've been getting teased since I was yay tall," he told FOX 2 News. "People laugh at me, stare at me."
The photo has since been deleted from O'Neal's Instagram account, which has nearly 600,000 followers. Anger and disappointment has been pouring in from fans on social media after the image was shared a couple weeks ago.
Shaq we're all waiting for your apology to the young man you rudely made fun of. #ShaquilleOneal

— Judith Heinlein (@bella266) April 29, 2014
So glad that #ShaquilleOneal has nothing better or more positive to do than mocking someone who is disabled. #whatatool #shameonyouShaq

— L.A. LeCouter (@lalecouter) April 29, 2014
#ShaquilleOneal needs to apologize. Disabled Man Hurt After His Selfie Was Clowned On…: http://t.co/he8uKLK6c4 #shameonshaq

— Michelle Alecia (@ChelleAlecia) April 29, 2014
The cyberbullying also prompted the National Foundation for Ectodermal Dysplasias to address the issue. The organization wrote an open letter to O'Neal on its website Monday, stating its community was "terribly disappointed by the hurtful image." The foundation also called the incident an opportunity for O'Neal to create positive change regarding the condition and those it affects.
But positive change is already blossoming from the offensive photo.
Binion has created the HUG DON'T JUDGE Facebook page to encourage positivity and shed light on cyberbullying. The page has grown enormously since its creation, and now has more than 4,600 members. The online group has also provided a space for those affected by ectodermal dysplasias around the world to share stories and photos from their experiences with the condition.
Join the HUG DON'T JUDGE Facebook page, or learn more about ectodermal dysplasias on the National Foundation for Ectodermal Dysplasias website.
UPDATE: Shaquille O'Neal publicly apologized on Twitter for his Instagram photo mocking Jahmel Binion.
BEFORE YOU GO
PHOTO GALLERY
How To Talk About Bullying