A New Orleans socialite attended her own wake with a champagne glass and cigarette in hand -- what did you do today? This is THE MORNING EMAIL for Tuesday, April 29, 2014.
The Scuttlebutt
TOP STORIES
A THIRD OF COUNTRY UNDER TORNADO WATCH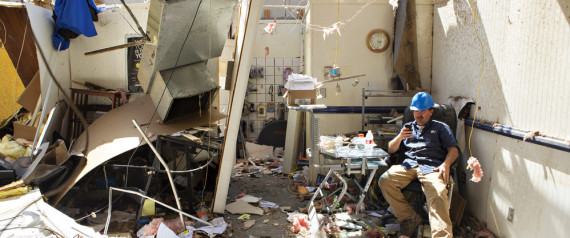 "The scope is staggering. Some 75 million Americans are under threat of severe weather on Tuesday. People from the Great Lakes to the Gulf Coast, and from the Midwest to the East Coast, are advised to keep their eyes to the sky and their ears to the radio." At least 26 have died so far, as these four things have turned America into a "Tornado Super Bowl." Here are some more photos of the devastation, along with video of the catastrophic damage. Even this Mississippi weatherman had to evacuate on air. You can track the storms here. [CNN]
MORE THAN 4% OF DEATH ROW INMATES ARE INNOCENT
"More than 4 percent of inmates sentenced to death in the United States are probably innocent, according to a study published Monday that sent shock waves across the anti-death penalty community. What the researchers call a 'conservative estimate' about the number of wrongfully convicted death row inmates is more than double the percentage of capital defendants who were exonerated during more than three decades that were studied." Here's a short graphic on the history of the death penalty in the United States, as well as a graphic breakdown of the death penalty around the world. The Economist also maps out the death penalty broken down by state. [HuffPost]
DEMOCRATS NOT SO HAPPY WITH NOVEMBER POLLS

"[A]ccording to a new Washington Post-ABC News poll... Obama's approval rating fell to 41 percent, down from 46 percent through the first three months of the year and the lowest of his presidency in Post-ABC News polls. Just 42 percent approve of his handling of the economy, 37 percent approve of how he is handling the implementation of the Affordable Care Act and 34 percent approve of his handling of the situation involving Ukraine and Russia." In case that didn't hurt enough, here's a closer look at the numbers. [WaPo]
STATESIDE: WH College Sexual Assault Report
The White House task force on college sexual assault will release its recommendations today. A five-year-old is a hero after pushing his car's OnStar button after his mother passed out. The U.S. government knew Sallie Mae was cheating service members, but renewed their contract anyways. Nice. The Afghan "torturer-in-chief" now lives in California, because that makes sense. The Supremes will rule today on whether cell phone searches without warrants are legal. The New York Times looks into the deaths of five children from fungal infections contracted at the hospital. And we now know the biggest reason Americans didn't sign up for Obamacare.
In kitten news, here's two mixing beats like pros.
INTERNATIONAL INTRIGUE: The Terror of Solitary Confinement
This former Iran hostage talks about the horrors of solitary confinement. John Kerry said he regrets his apartheid comments about Israel. No one saw that coming. The air search has ended for missing Malaysian flight MH370. A plane carrying 97 people had to make an emergerncy landing in Australia after one of its engines caught fire. And Obama isn't too happy about his foreign policy critics.
In riding in style news, this guy went through a drive-thru on a camel.
BUY! SELL! BUY! Netflix Made a Deal with Verizon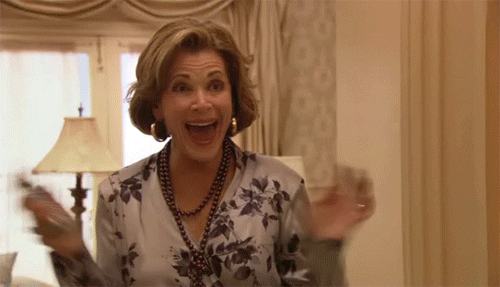 Netflix's efforts to offset the demise of net neutrality continues: it just made a deal with Verizon. This man claims he is making food obsolete with a beverage that contains all necessary nutrients. Bank of America was super excited to offer a dividend payout to shareholders, but didn't do their math right. Always good when a bank gets their own numbers wrong. And Energy Future Holdings finally filed for chapter 11 bankruptcy.
In hot pursuit news, here's dad and daughter chasing each other around.
SCOUTING REPORT: Heat Stands with Clippers The Miami Heat signaled their support for the Clippers' stand against Donald Sterling by wearing their warm-up jerseys inside out last. Deadspin has a guide to Donald Sterling's racist remarks through the years. Nike's latest World Cup promo pulls out all the stops. And Nationals' star Bryce Harper will be out for two months for thumb surgery.
In trying too hard news, this kid failed to land his graduation backflip.
CULTURE CATCH-UP: Goodbye Craig Ferguson

It's official: Jay Z and Beyonce are touring this summer. Ring that alarm. Don't freak out, "HIMYM" fanatics, but the producers cut a funeral scene from the finale. The extended "Fault in Our Stars" trailer WILL make you cry. Fox is going to air a live version of "Grease" -- break out your black leather jeans and poodle skirts. And watch Craig Ferguson announce he's leaving the "Late Late Show."
In heartbreaking monologue news, this dog deserves an Oscar.
LIVIN': Oreos = Crack
It's not totally your fault you ate a whole sleeve of Oreos: they're as addictive as crack, according to science. Feeling overwhelmed? Heed this advice and chill out. These are the 13 things every woman should have in her underwear drawer. Check out these five facts you didn't know about your toothbrush. We need to take the advice of these 14 highly successful people who value sleep. And you need to download these five beautiful iPhone apps now.
In Jamie Fox can do anything news, here's him making unsexy words appealing.
OTHER PEOPLE'S BUSINESS: Chris Martin Says He's to Blame for Split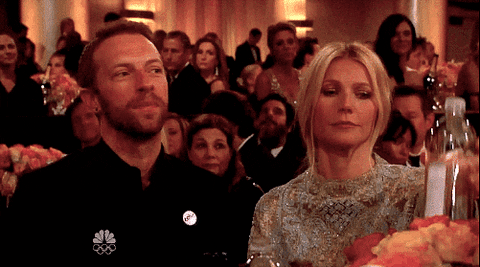 Billy Joel talks trying heroin and almost forming a group with Sting. Imagine the possibilities. Chris Martin says he's to blame for his and Gwyneth's conscious uncoupling. Rihanna can't keep her shirt on. And Selena Gomez and Orlando Bloom could be dating? That's a 16-year age gap, not that we're counting.
In illuminating news, these artistic designs will put your old night lights to shame.
TWITTERATI
@lenadunham: Now I just eat enough to not be thin but not so much that I forget my name and wake up in the tub
@brianstelter: Therein lies the problem... RT @TheStalwart: Had to Google him. RT @THR: Craig Ferguson to Exit CBS' 'Late Late Show' http://bit.ly/1mTaegy
@MartinBashir: 'Those who profess to favor freedom and yet deprecate agitation are people...who want rain without thunder and lightning'.Frederick Douglass
@maudeapatow: What is romance? Does it even exist for kids in my generation?
@SarahKJP: Ray catching rays pic.twitter.com/bhS6ln4tCY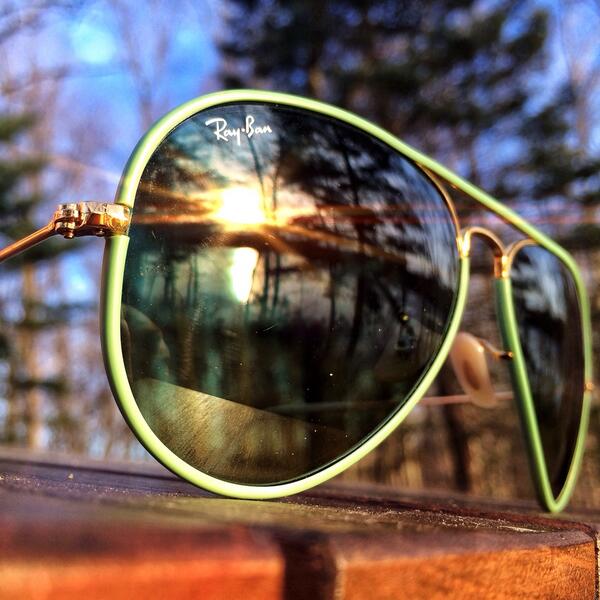 ONE MORE THING
Forgot to take something out of the freezer? Here's how to quickly thaw frozen food.
Got something to add? Send tips/quips/quotes/stories/photos/events/scoops to Lauren Weber (lauren.weber@huffingtonpost.com). Follow us on Twitter (@LaurenWeberHP). Does somebody keep forwarding you this newsletter? Get your own copy. It's free! Sign up here.