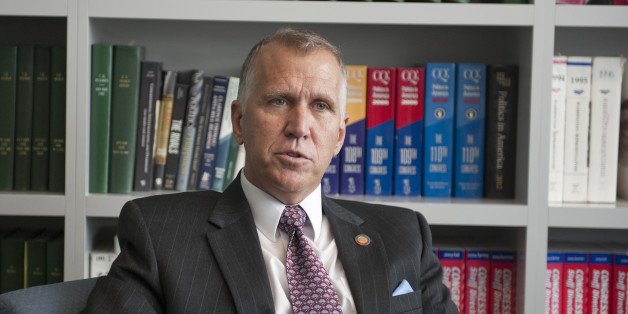 North Carolina State Rep. Thom Tillis is the GOP frontrunner to challenge Sen. Kay Hagan (D-N.C.), polling on North Carolina's Senate primary finds.
A survey released Tuesday by the Democratic polling firm Public Policy Polling (PPP), found Tillis leading the field with 46 percent support. His nearest opponent, tea party activist Greg Brannon, trailed at 20 percent, followed by minister Mark Harris at 11 percent. Five other candidates polled in the single digits.
A second poll, conducted by Survey USA for the Republican Civitas Institute and released last week, found Tillis in the lead at 39 percent, followed by Brannon at 20 percent and Harris at 15 percent.
Tillis was endorsed Tuesday by North Carolina Gov. Pat McCrory (R). A third survey, also conducted for Civitas, found that 38 percent of Republican voters would most like to see Tillis challenge Hagan.
If no candidate receives 40 percent of the vote on May 6, there will be a runoff between the top two candidates.
The PPP poll was conducted April 26 to 28 among 694 likely Republican primary voters. The SurveyUSA poll was conducted from April 16 to 22 among 392 likely Republican primary voters.
BEFORE YOU GO
PHOTO GALLERY
Senate Seats Up For Grabs In 2014