Whether he knows it or not, Jon Snow is officially a fierce fashion icon.
Enamored with the costume design on "Game Of Thrones," fashion designers Zana Bayne and Todd Pendu drew comparisons between the characters' signature looks and designer duds on the runway.
The result is the GOT Runway Tumblr, and these hilariously accurate mashups: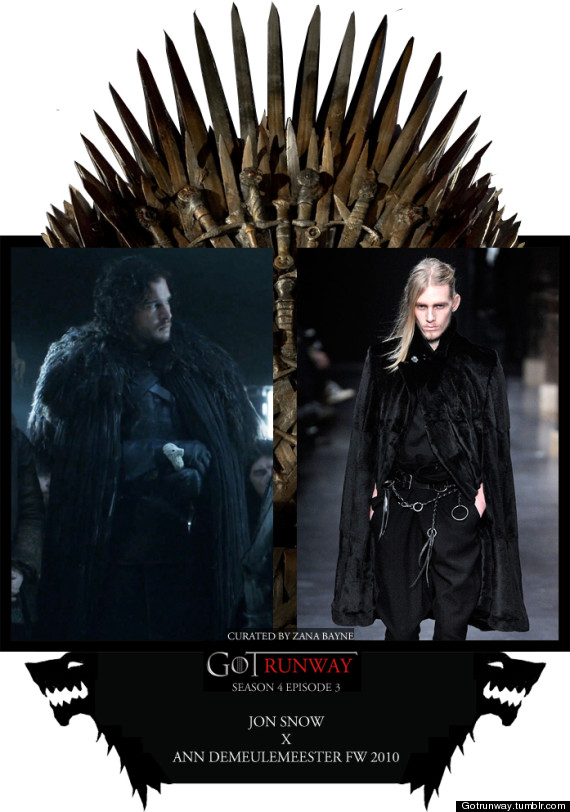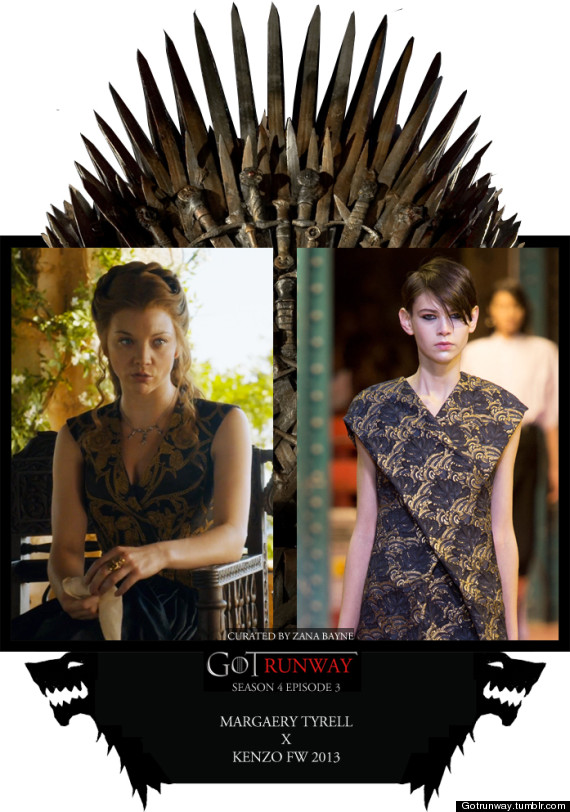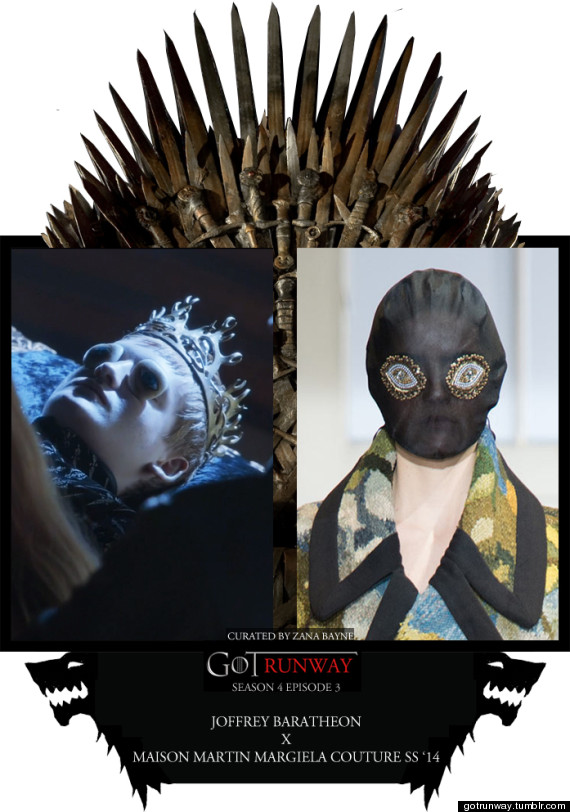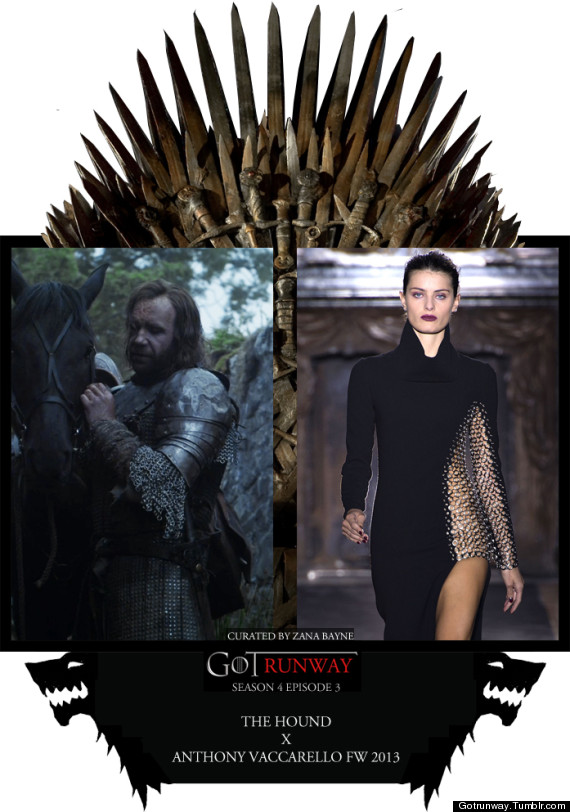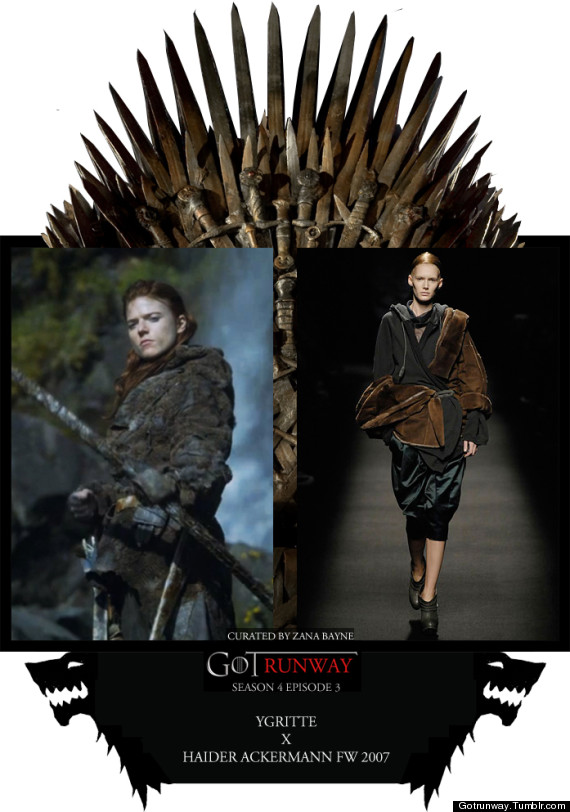 Head over to the GOT Runway tumblr page for more Medieval chic mashups.
BEFORE YOU GO
PHOTO GALLERY
"Game of Thrones" Cast Pose With Their Action Figures