Most women can agree that heels are a real pain in the you-know-what. Between the discomfort and damage they cause our feet and the crippling fear that they might be ruined just by wearing them, the height enhancers, while beautiful to look at, have a bad rap.
But what if those problems could be eliminated? House Of Borgezie, a European jewelry company seems to have thought up the perfect solution -- comfortable heels that are guaranteed to last 1,000 years.
We know what you're thinking and you're right, we have literally no way of knowing if the shoes will actually last that long. And just by looking at them, they don't seem like the most comfortable shoe on earth. But at $1,672 per pair, we're willing to take designer Chris Shellis' word for it.
Check out the shoes in question below. Would you wear them?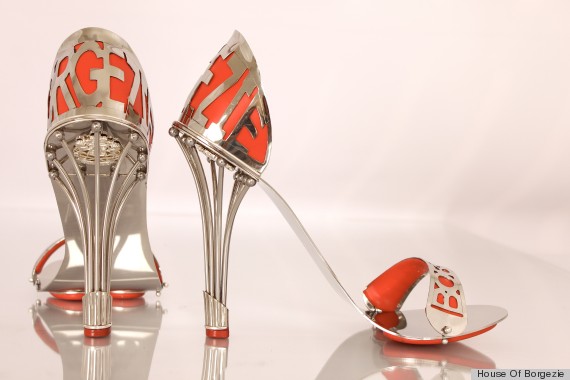 BEFORE YOU GO
PHOTO GALLERY
Wildest Shoes Of All Time