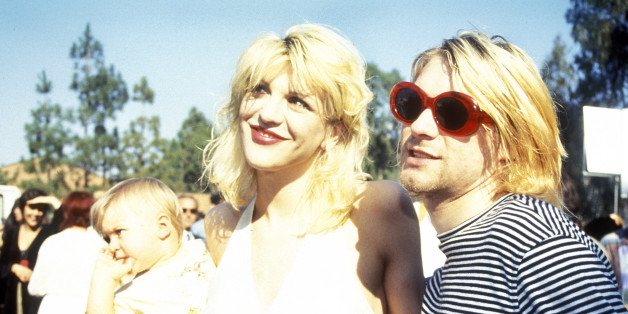 Seattle police have released a handwritten letter from the scene of Kurt Cobain's death, following a public information request by CBS News. The note, discovered in Cobain's wallet following his apparent suicide, is seriously disparaging to Courtney Love.
"Do you Kurt Cobain take Courtney Michelle Love to be your lawfully shredded wife," the undated letter reads, "Even when she's a bitch with zits and siphoning all yr money for doping and whoring."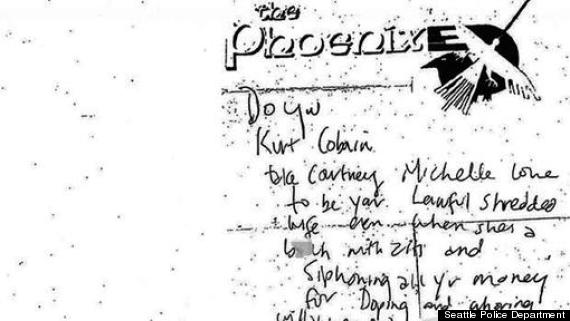 Of course, these biting lines come in stark contrast to Cobain's supposed suicide note, in which he refers to Love as "a goddess of a wife who sweats with ambition and empathy."
According to CBS, the note was logged into evidence just days after Cobain was found dead on April 8, 1994. The release of this evidence follows several previously unrevealed photos from the scene, which notably included a medical bracelet from a drug rehab facility in Los Angeles.
Detective Mike Ciesynski, who had reviewed Cobain's case in anticipation of the twentieth anniversary earlier this month, spoke out with regard to the Seattle Police Department's decision to conceal evidence. "There were so many conspiracy theories out there," he said. "It was good judgement on their behalf to hold to this."
BEFORE YOU GO
PHOTO GALLERY
Celebrity News & Photos