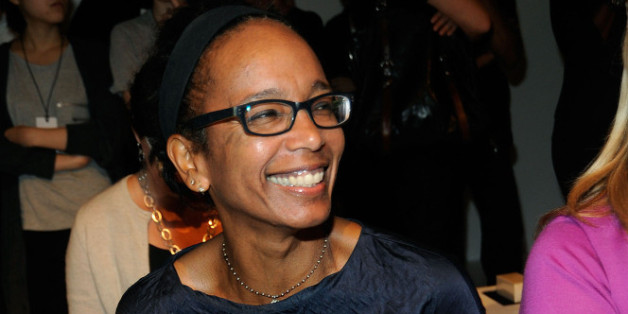 Exciting news...Robin Givhan is returning to her old stomping grounds at The Washington Post.
"@WashPostPR: Fashionistas rejoice! @RobinGivhan returns to @washingtonpost in early June http://t.co/V16Rm9hcsp" SO EXCITED AND HONORED!

— Robin Givhan (@RobinGivhan) April 29, 2014
We're definitely rejoicing! The renowned fashion writer left the Washington Post in 2010 to explore a career in online journalism at The Daily Beast and Newsweek, where she was special correspondent for style and culture. However, two years later she was unexpectedly laid-off. Since that departure, other media outlets such as Vogue, New York Magazine's The Cut, and the Detroit Free Press have featured Givhan's reporting. But we've got to say, it's wonderful to hear she's headed back to the publication where she became the first and only fashion writer to win the Pulitzer Prize for Criticism.
"Robin will bring her tremendous reporting and writing abilities to Style in covering fashion as a business, as a cultural institution and as pure pleasure," Liz Seymour, Washington Post executive features editor, said on Tuesday in a release.
Givhan, who was named as one of Time magazine's All-Time 100 Fashion Icons, is lauded for her wide range of stories -- from dissecting the personal style of politicians to Fashion Week runway reviews. We can look forward to more of those musings when she starts back at The Washington Post this June.
In addition, we can't wait to get our hands on Givhan's forthcoming book "The Battle of Versailles: The Night American Fashion Stumbled into the Spotlight and Made History."
Congratulations, Robin!

BEFORE YOU GO
PHOTO GALLERY
Robin Givhan