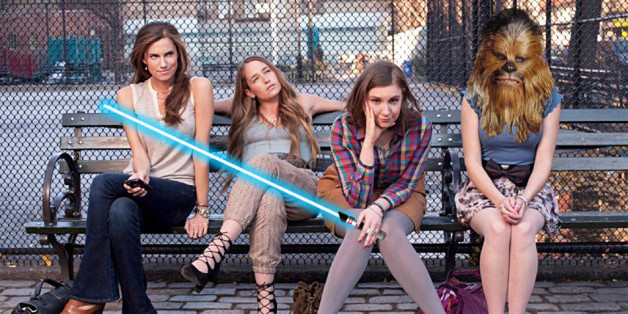 It's official: Brooklyn's resident oddball woodworker/actor/playwright is heading to a galaxy far far away and honestly, with all the crazy Hannah throws his way on the show, we don't blame him.
Adam Driver, who plays Lena Dunham's often shirtless boyfriend on HBO's "Girls", has just been cast in the new Star Wars movie set to premiere next year. And since he wont be shirking any of his responsibilities, the good people at Mashable thought it'd be fun to show what a "Star Wars"/"Girls" crossover would look like.
For your enjoyment, here's what happens when the hipsters of Greenpoint collide with George Lucas' iconic characters.
BEFORE YOU GO