If you see a little dog on a big bike traveling across the country, don't be alarmed. It's just Petunia and her owner biking from coast to coast.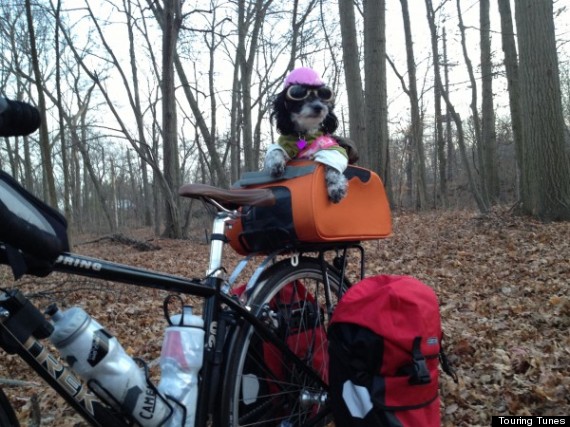 In May, the pair will kick off a three-month journey biking from their hometown in New Jersey to Yorktown, Va. They will then begin the Adventure Cycling Association's TransAmerica route, biking more than 4,000 miles to Astoria, Ore., according to their blog, Touring Tunes/ Petunia's Wonder Dog.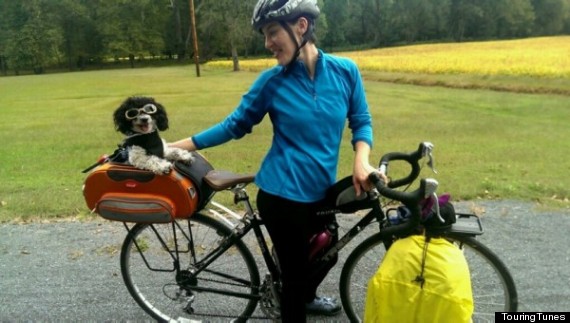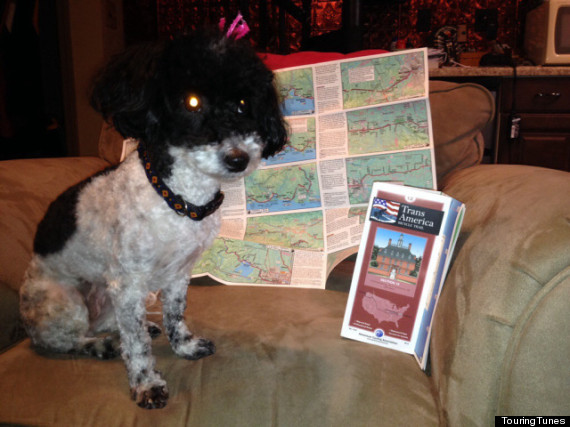 "Petunia is seat belted into her dog pod via a chest harness that has a seatbelt low in the front, and another one on the back that prevents her from getting too far out when she's enjoying the fresh air," Petunia's owner wrote on the blog. "She likes to ride and hasn't tried to jump out. She has a special signal for when she needs a potty break (and she's pretty regular so I can anticipate break times mostly)."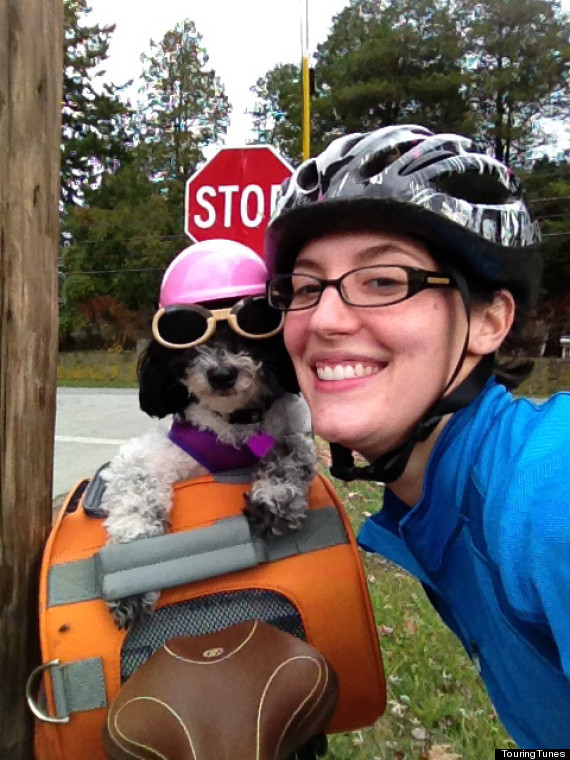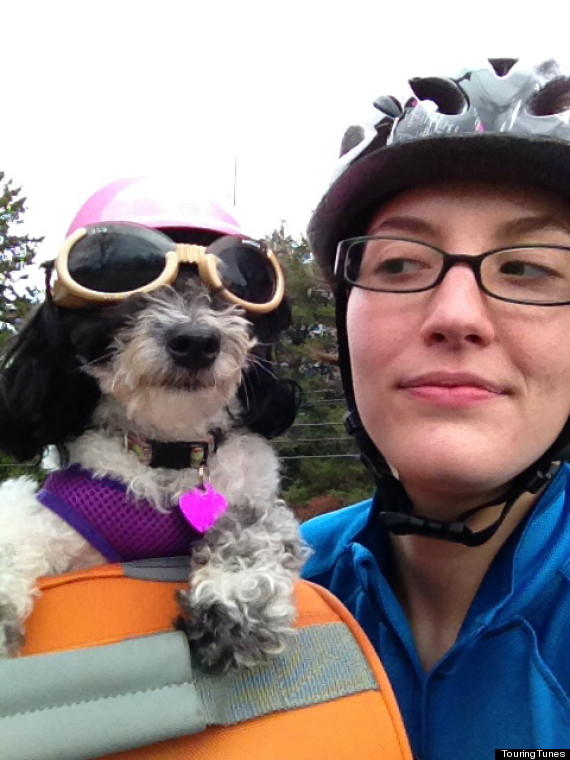 The traveling twosome will document their adventure using a GoPro Hero+ camera, which they were able to buy thanks to their GoFundMe campaign. They've exceeded their goal of $500, and all donations made now will go toward the Fisher Center for Alzheimer's Research Foundation.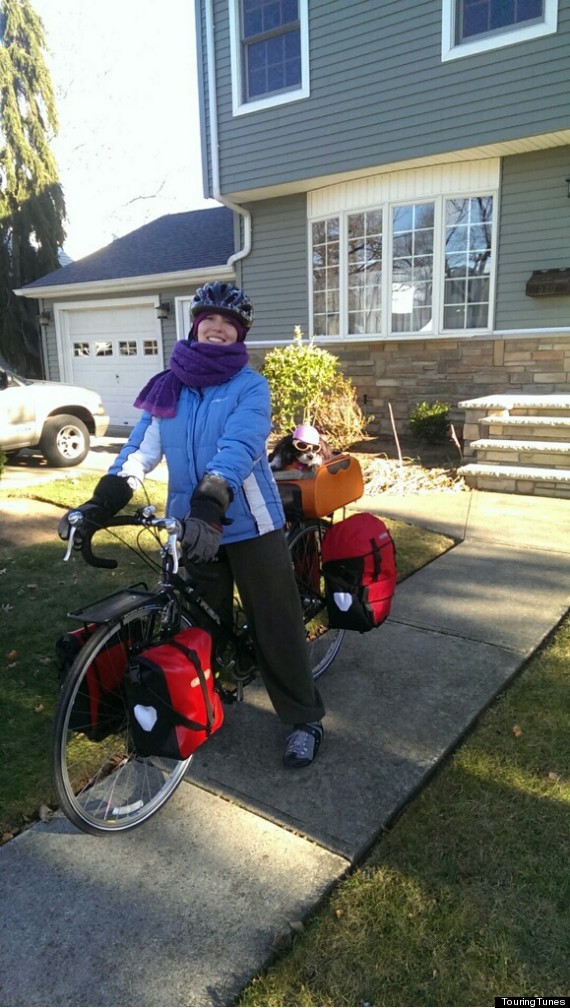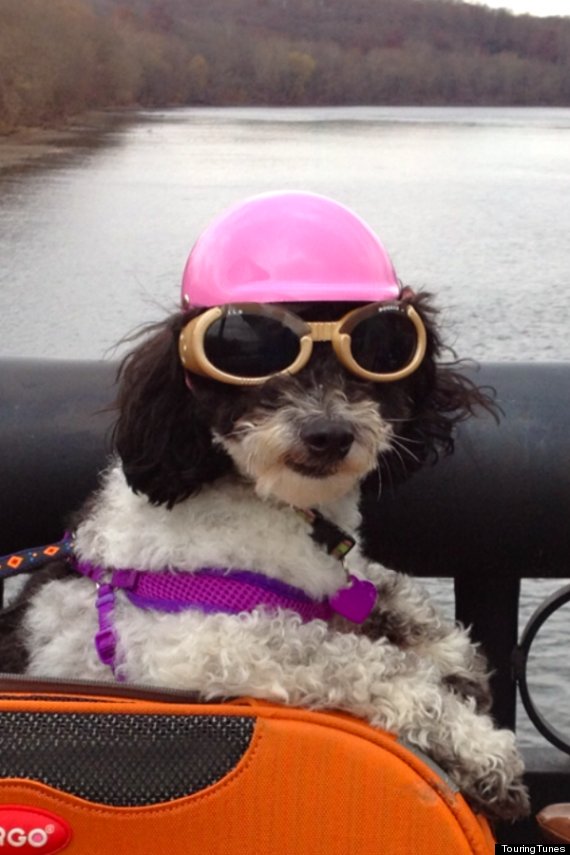 You can follow their journey on their Touring Tunes/ Petunia's Wonder Dog blog.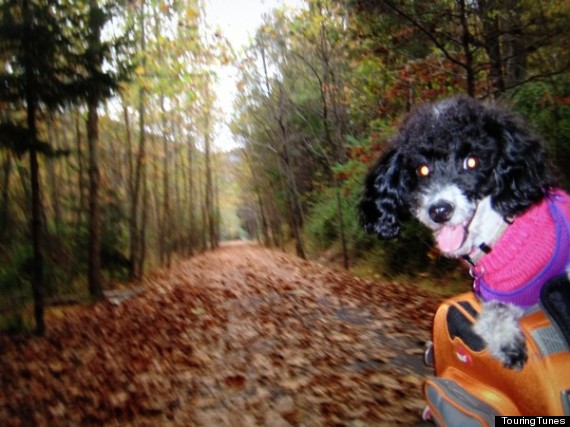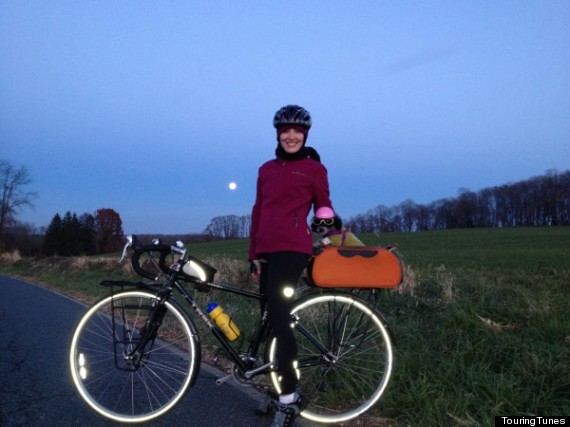 BEFORE YOU GO
PHOTO GALLERY
Dog Survives 120ft Fall Off Cliff