In the most recent issue of The Hollywood Reporter, Zac Efron candidly discusses his "never-ending struggles with addiction." In addition to living what THR calls an "ultrafit" life, he has taken to seeing a therapist in conjunction with regular visits to Alcoholics Anonymous, as well as setting himself a 9 p.m. bedtime.
Though news of Efron's time in rehab surfaced back in September, he only began discussing his health in early January. "I'm so happy," he told People, while promoting "That Awkward Moment." "I feel like I'm in a great place and I'm glad that I'm really here to share this moment with everybody and be present for all of it."
As for what pushed him over the edge, Efron cites the activeness of his career. "I had done films back-to-back-to-back. I was burnt out ... There was something lacking, some sort of hole that I couldn't really fill up," he tells THR. At one point, Efron admits to having completely distanced himself from friends and family, living out of a suitcase.
Now, Efron is trying to "stay as low-key as possible," though he has not managed to keep his name out of the news entirely. At the end of March, Efron found himself in a fight on skid row with an individual that TMZ described as a "sketchy transient."
Addressing the incident in THR, Efron said he and a friend were "looking for a bite" when their car ran out of gas. While waiting for a ride from Uber, "a homeless guy, or vagrant, tapped on the driver's-side window. Before I knew it, he [the friend] was out of the car, and they started fighting. I saw that [the homeless man] was carrying some sort of a knife, or shank, and I got out of the car to disarm him. At some point, he dropped the knife, and I got hit pretty hard in the face -- and almost instantly the police were there to break up the fight."
To read more about Zac Efron's recovery and early bedtime, head over to The Hollywood Reporter.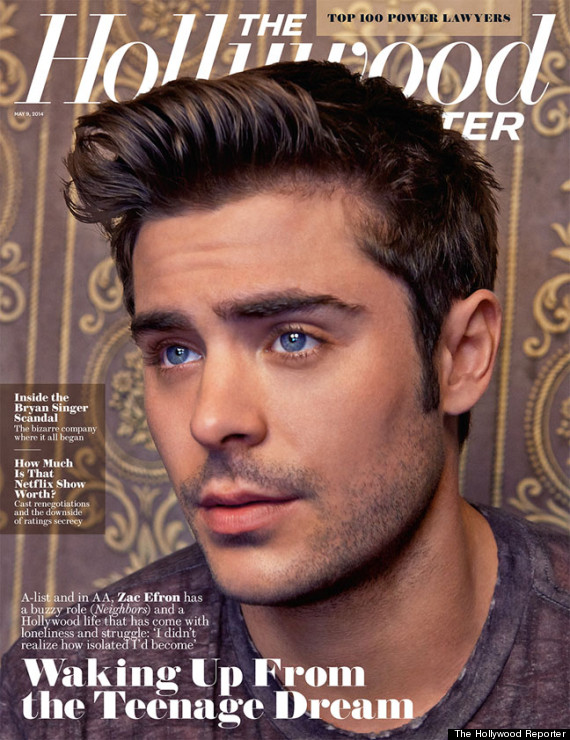 BEFORE YOU GO