The American Society Of Magazine Editors (ASME) revealed the winner for its Cover of the Year contest Wednesday.
Boston Magazine won for its 2013 "We Will Finish the Race" cover following the Boston Marathon bombing attacks. The cover was also chosen by top ASME editors, art directors and photo editors as the best cover in the News, Politics and Business category.
Here is the winning cover: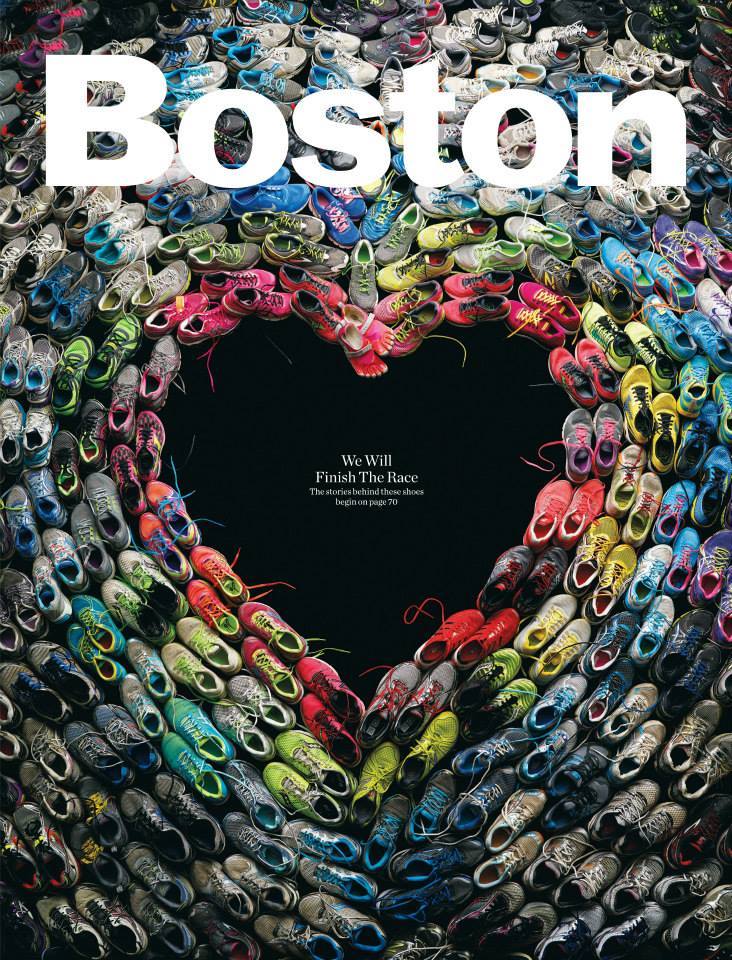 Among the nominees were George Clooney's polka dot cover for W and O Magazine's "HAIR" cover. New York Magazine's "The City and the Storm" cover after Hurricane Sandy was last year's winning cover.