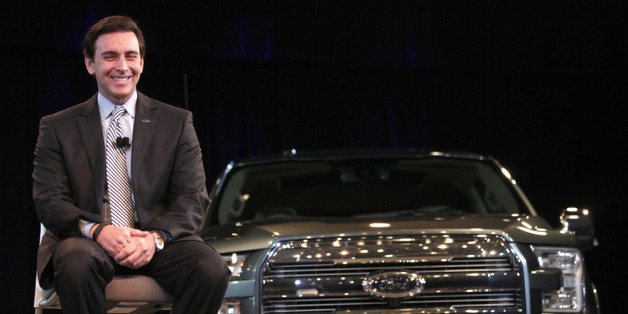 DEARBORN, Mich., May 1 (Reuters) - Ford Motor Co said on Thursday that its chief operating officer, Mark Fields, will succeed Alan Mulally as chief executive officer, effective on July 1.
Mulally, 68, is credited with transforming the No. 2 U.S. automaker from a money-loser to a company that expects to realize a pretax profit of up to $8 billion this year. He joined Ford in 2006 after a career at Boeing Co.
The naming of 53-year-old Fields as the next CEO, which the company's board approved on Wednesday, was expected. Mulally said the transition was moved up from year-end because he felt the team and Fields were ready.
Fields said he does not plan changes to the company's leadership team, and said his primary focus will be to continue and accelerate progress on the "One Ford" plan established by Mulally. That plan calls for sharing of engineering and design of vehicles around the globe to improve quality and cut costs.
"Our priority going forward is how can we accelerate the pace of progress, continue to focus on execution ... and keep that product pipeline absolutely full," Fields told a roomful of more than 400 employees and reporters at Ford's headquarters in Dearborn, Michigan. "It's a story of continuity.
"We're not going to skip a beat," he said, adding the product development plan at the company would not change.
Mulally has been a "hall of fame CEO" during his nearly eight years at the helm, said Bill Ford, who preceded Mulally as chief executive and is the company's executive chairman. Bill Ford, great-grandson of company founder Henry Ford, said he would make sure the automaker does not revert to a corporate culture he once described as having "more intrigue than czarist Russia."
Bill Ford said the company looked at outside options to replace Mulally, but quickly decided Fields was the best option. Bill Ford described Fields as "battle tested" from his experience turning around the key North American operations, and said the changeover is possibly the company's first-ever smooth transition at CEO.
Mulally said he has not decided on his plans after July 1, but was confident in Fields as his successor. "I have nothing left to teach him," Mulally said.
Ford shares were down 0.4 percent at $16.09 on Thursday morning on the New York Stock Exchange. (Editing by Lisa Von Ahn and Matthew Lewis)