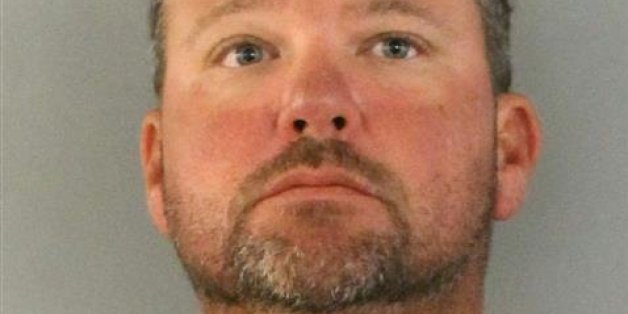 What began as a routine boat safety check likely left one Florida man sinking in criminal charges.
Frederick Cunningham, 38, was arrested Wednesday on charges ranging from failure to release an undersized food fish to possession of methamphetamine after marine patrol deputies stopped his boat to check for proper safety equipment on board, WZVN reports.
Cunningham, who was floating on the Peace River in Charlotte County, had a day that was anything but peaceful.
First, deputies found that Cunningham's documentation and emergency flare had expired. But then he got deeper into hot water.
NBC 2 reports:
Deputies learned Cunningham had been fishing and noticed large coolers on board. Deputies checked the coolers and found two Cobia fish under several bags of ice. One of the Cobia was below the legal limit to keep.
It gets worse for the fisher. Investigators also discovered that Cunningham was on probation. Deputies searched the boat and allegedly found a zip-locked bag containing residue and a smoking pipe, which tested positive for methamphetamine.
Police charged Cunningham with possession of methamphetamine, possession of paraphernalia, violation of probation and failure to release an undersized food fish. He received a citation for the expired boat documentations and given a warning for the emergency flares.
Like Us On Facebook |

Follow Us On Twitter |

Contact The Author
BEFORE YOU GO
PHOTO GALLERY
Bad Choices