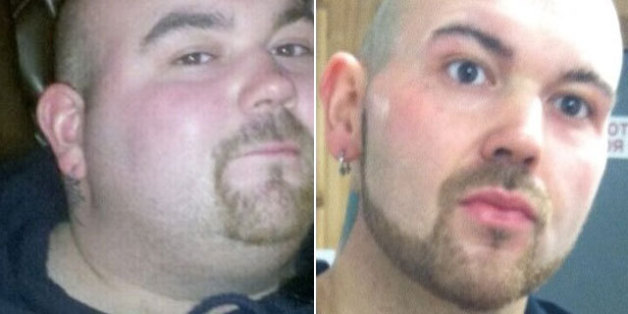 Got a success story of your own? Send it to us at success.stories@huffingtonpost.com and you could be featured in our I Lost Weight series!
Name: Ernie Lauro
Age: 29
Height: 5'10"
Before Weight: 352 pounds
How I Gained It: I've always been overweight. I never watched what I ate. Basically, I ate whatever I wanted to -- fast food, sweets -- and a lot of it, too.
Breaking Point: I started to notice I was always short of breath and sweating a lot. It was hard to find clothes that fit. I was just unhappy and miserable. One day, I got on the scale, and it said over 350 pounds. I was embarrassed and ashamed. That day, I decided to make a change.
How I Lost It: I completely changed my diet. I cut out all the junk food and stopped the fast food. I started eating oatmeal, protein shakes made with unsweetened almond milk and protein powder, bananas, almonds, Greek yogurt, fruits, vegetables, brown rice, chicken and fish. I do a lot of reading now on what is good or bad for you. I also joined a gym. At first, I did mostly cardio on the treadmill and the bike. I felt a little intimidated at first, but I got used to using the machines and now I love it. I go in the morning before work five to six days a week. My workouts consist of mostly weightlifting now, as I'm trying to add muscle and tone up.
I feel amazing now, better than I ever have. I have so much more energy, whether it's at my work in construction or playing with my children at the park. I just feel great.
After Weight: 195 pounds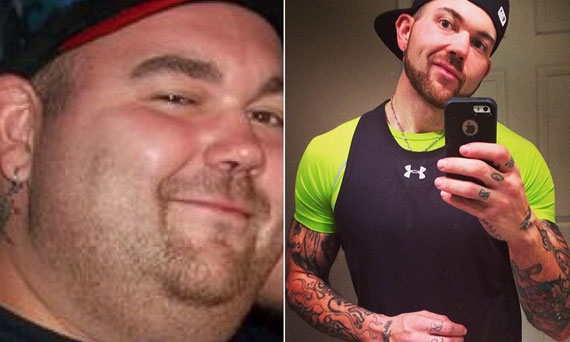 The Huffington Post publishes photographs as they are submitted to us by our readers.
Check out more of our inspiring weight loss stories below:
PHOTO GALLERY
Weight Loss Success Stories
As told to Sarah Klein.