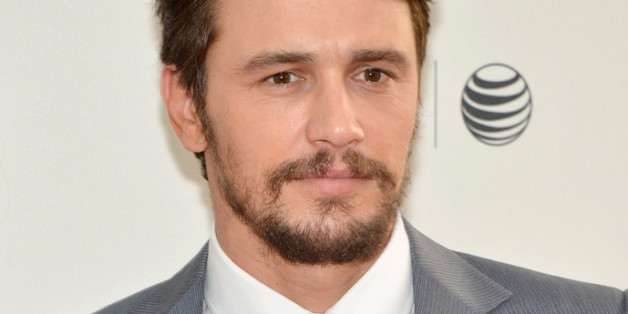 When you're James Franco, your "dirty s--t gets put out internationally," especially if it involves a teenager.
The 36-year-old actor sat down with Howard Stern on Wednesday, April 30, and opened up about trying to pick up a 17-year-old girl from Scotland in New York earlier that month. The two crossed paths after she snapped a photo of him following a performance of "Of Mice and Men" and tagged it on Instagram. They later engaged in a flirty conversation, in which he asked her to meet up at a hotel. She posted it all to Imgur and the messages spread like wildfire.
"[The media] make it out like I am pursuing young women," Franco told Stern. "I'm not going to high schools, you know, looking for dates. I'm leaving my work and they're coming there. So, I'm seeing attractive women. And, look, my fan base is, like, 17-year-old girls ... to, you know, 30-year-old women. That's my biggest fan base."
"I saw her and she's saying on her page, 'Oh, I love James Franco,' blah blah blah blah blah," he continued. "Okay, well, you look interesting. I don't know how old you are. I was a gentleman. I said, 'Do you have a boyfriend?' And her response was, 'Not when you're around.' And that to me sounds like, okay, she's interested. If I talk too much about it it's gonna be in the Clinton area of, like, 'Oh, this is what he said' and 'What a scumbag' and blah blah blah. So, I'm reluctant to get into the details of it."
The actor went on to say he doesn't think the teen posted it knowing the frenzy that would ensue. He believes she just posted it for her friends to see.
"My sense is it turned, like, bad on her," he added. "And now people wanna say, like, I victim-bashed her or something. Like, how is she a victim? I was, like anybody, just trying to meet somebody. It's just that my dirty s--t gets put out internationally."
At the beginning of the conversation, Stern noted how some thought the incident was actually promotion for his new movie "Palo Alto." The film is about a high school soccer coach (Franco) who becomes involved with a teen player on his team (Emma Roberts). Franco just laughed.
Listen to Franco's interview below.
BEFORE YOU GO
PHOTO GALLERY
Celebrity News & Photos