It's hard to believe that the 10 year anniversary of "Laguna Beach: The Real Orange County" is coming up soon. (Sorry if we just made everyone feel that much older.) The reality show based in Orange County gave us so many wonderful memories, from catfights and SoCal surfer lingo to spring break trips in Cabo and that damned Hilary Duff song we still can't get out of our heads. We'll always remember the kids of Laguna Beach High as fresh-faced teenagers, navigating the perils of high school romances and contemplating the vast unknown that is adulthood -- while they maintained their California tans and drove around in BMWs.
But everyone grows up. Take a walk down memory lane and find out what the cast of Laguna Beach is up to now.
Lauren "LC" Conrad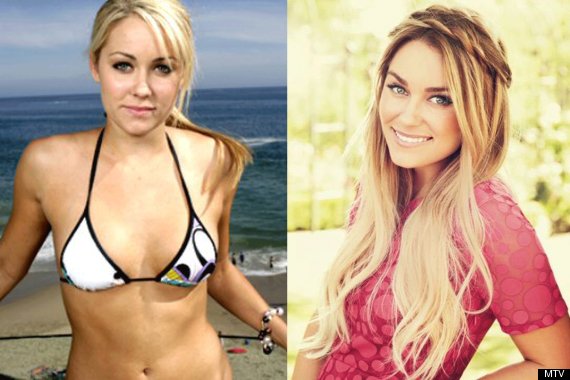 Seasons 1 & 2
Then
Finishing her senior year at Laguna Beach High and pining for her best friend, LC was the girl next door. She narrated our Orange County coming-of-age tale and somehow always found herself in competition with bad girl and romantic rival Kristin on the show. The love-triangle of LC Kristin and Stephen is a tragic tale of unrequited love, raging teenage hormones and its crash-and-burn ending proves that high school romances taking place on reality TV just never work out.
Now
Lauren never did get the guy, but what she did get was even better: an unpaid internship at Teen Vogue. Hard work at the magazine and another reality show based in LA helped her launch her own fashion line, land a book deal and find new love. (No, we're not talking about that whirlwind Santa Barbara romance with train-wreck Jason Wahler.) Out of all the cast members, Lauren found the most success after reality TV, and deservingly so. Oh, and if you aren't following her on Instagram, you should start now.
Stephen Colletti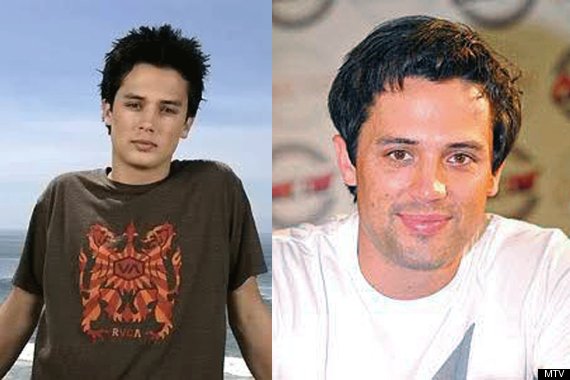 Seasons 1 & 2
Then
Stephen was the baby-faced player who knew how to handle the ladies – he juggled both Lauren and Kristin for two entire seasons without breaking a sweat. Even though Stephen had his scumbag moments, something about that loveable mug reached deep down into the darkest desires of our hearts and unearthed the long-dormant affinity for prepubescent boy bands we thought we'd outgrown in the '90s. As Ice-T so eloquently put it, "don't hate the playa, hate the game."
Now
Stephen cashed in on his money-maker (for a while at least) and guest-stared on a string of TV shows including "One Tree Hill." And he definitely didn't outgrow his ladies man persona. He dated actress Hayden Panettiere and Chelsea Kane before reportedly flying solo. He's now focusing on more film and TV projects –- and making sure no wrinkles ever grace that beautiful face.
Kristin Cavallari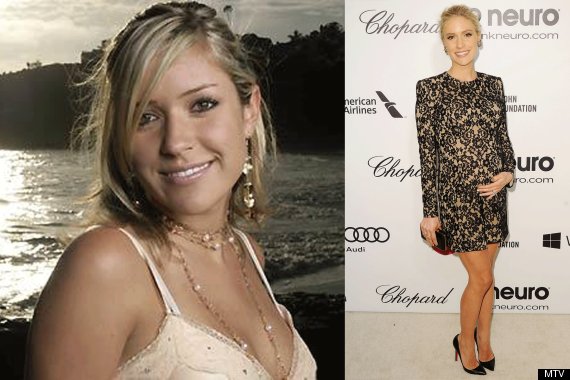 Seasons 1 & 2
Then
The final corner of our torturous love triangle, Kristin made Regina George look like a girl scout giving out boxes of delicious thin mints for free. She only really had four things on her agenda: destroy LC, break-up and then make-up with Stephen, rock those beach-blonde highlights, and destroy LC. Seriously, the girl's obsession with Lauren wigged us out at times. Everyone loved to hate Kristin, but the girl knew what she wanted and went after it, and her mean girl behavior made for some great TV.
Now
Kristin took over the MTV reality show "The Hills" when Lauren left the series and she added to her list of enemies by dating some of the girls' current and ex-boyfriends while on the show. She continued her reality run with "Dancing With The Stars" and made a few guest appearances on shows like "CSI: NY" and "Veronica Mars" before giving up Hollywood and settling in small town suburbia with Chicago Bears quarterback Jay Cutler. Marriage, babies in baby carriages and a new talk show on E!? Not too shabby.
Lo Bosworth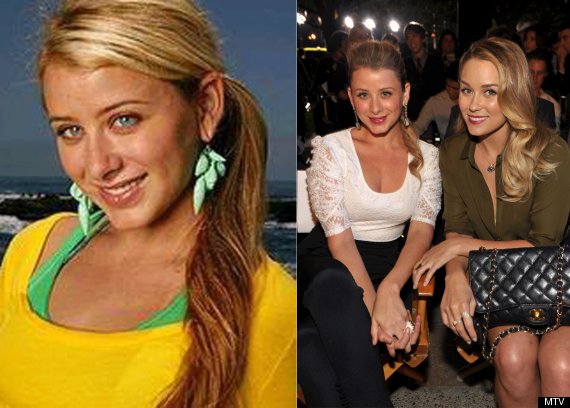 Seasons 1 & 2
Then
Lo Bosworth taught us the quintessential traits everyone should look for in their BFF. Lauren and Lo were inseparable and the latter always had LC's back when it came to boy drama, nasty cat-fights and getting her bestie out of trouble with her parents. We shudder to think how sweet little LC would have fared on the show without Lo for back up.
Now
Lo followed Lauren to Los Angeles, studied at school and made appearances on "The Hills" for five seasons before finally leaving the show. Even though the two went through a rough patch, they eventually reconciled and even lived together for a time. After reality TV lost its sparkle, Lo moved to New York City where she now runs a website called Revelry House -– a one-stop shop for those who like to plan parties – writes books, frequents music festivals and is attending culinary school. Oh, and she's slated to be a bridesmaid in LC's upcoming wedding!

Trey Phillips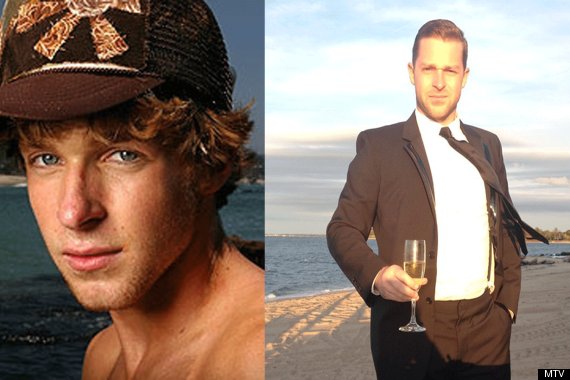 Season 1
Then
Trey was the guy LC should've been with. He was handsome, loved to surf and genuinely cared about making a difference in the world. He put on fashion shows and charity events with LC, could hold a conversation about the artistic nature of clothes and makeup and his house was the number one go-to spot when a party needed to be thrown.
Now
Trey is definitely one of the success stories from the show. After high school he attended Parsons School of Design and was labeled one of the young designers to watch by Vanity Fair. He's still doing good in the world with his non-profit City Love, which "invites anyone and everyone to paint murals of what you think your city loves" – we assume the project was modeled after the John Mayer song of the same name. He's also an Associate Designer for Vera Wang and keeps in touch with his former cast members, including LC.
Dieter Schmitz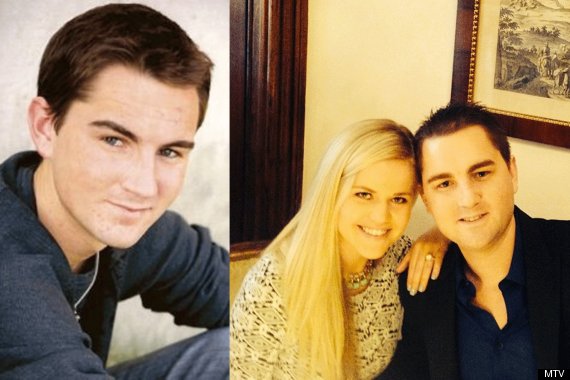 Seasons 1 & 2
Then
You might not remember Dieter Schmitz but you definitely recognize those eyebrows. Dieter was the poor guy always caught in the middle of LC's drama. As her other loyal bestie, Dieter had her back when boyfriend Jason showed up to her fashion show and proceeded to make out with his ex girlfriend in front of LC and Co. –- thought we'd forget, didn't you Wahler? He lost yet another girl to Jason when his ex Jessica took up with the bad boy in Season 2 of the show.
Now
Dieter is proof that nice guys don't always finish last. After graduating from San Diego State University, he now works as a hotel manager. He keeps up with LC, Stephen and Trey on social media and also regularly tweets about his fondness for the NHL.
Talan Torriero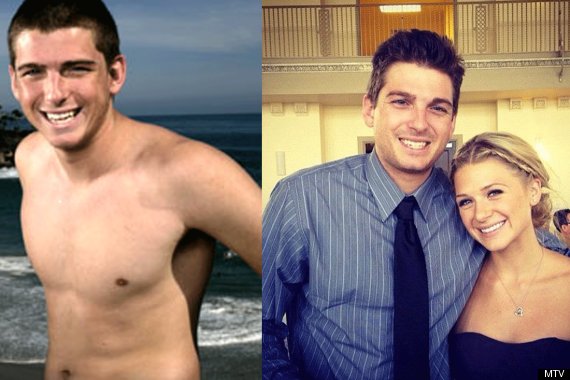 Seasons 1 & 2
Then
Talan liked the ladies and the ladies liked Talon. After Stephen left, Kristin needed a new boy-toy to string around for a season and the loveable goofball fit the bill. Also like Stephen, Talan had no problem juggling two girls at the same time -– remember poor Taylor? -– but he ended up getting his heart broken when Kristin finally bored of him at the end of Season 2.
Now
Talan continued using his Casanova charm on the ladies when he graduated high school. He scored a celeb -– Pussycat Doll Nicole Scherzinger -– and, in one of the strangest relationships we've ever gossiped about, he was engaged to Rod Stewart's daughter for about all of five minutes. He scored a few small acting roles in straight-to-DVD films you've probably never heard of before catching the social media bug. According to his Linkedin profile, Talan is now "Creative Producer, Digital Strategist, Content Creator, Social Media Marketing, Social Media Strategist" at YouTube. We're not exactly sure what all of those jobs are, but we do know he's a fan of tweeting viral videos. Also, he's getting married soon! Sorry, ladies.
Jessica Smith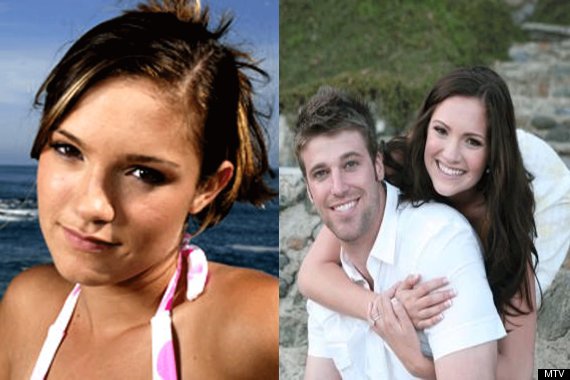 Seasons 1 & 2
Then
The girl who just couldn't seem to get over Jason was the bane of our existence in Season 2. After dumping poor Dieter in Season 1, Jessica quickly entered the most dysfunctional relationship that ever existed on the show, and we had to sit through endless episodes of her wondering if Jason was cheating on her -– spoiler: he definitely was -– and watching her make a complete idiot of herself when she defended their "true love" to her concerned pals.
Now
At the end of Season 2, Jessica's friends predicted that she would be a mom who drove a minivan and lived in Virginia, and they weren't too far off. After a DUI arrest, Jessica got her life back on track, got married and had a few kids. They live in SoCal –- shocker -- and though we have no idea what she does professionally, we do know she loves to actively tweet about TV shows.
Jason Whaler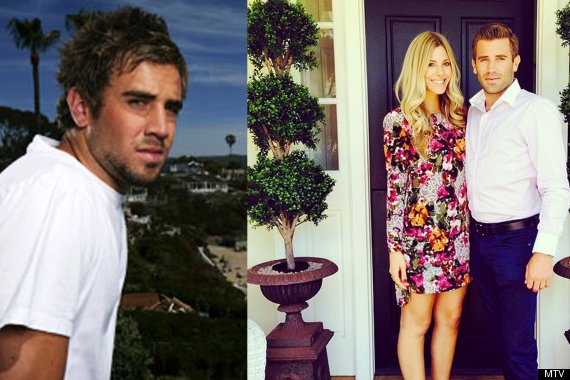 Season 2
Then
Poor Jason. The resident Laguna Beach heartbreaker had so many problems in Season 2 and their names were Jessica, LC and Alex M. When he wasn't telling Jess how terrible of an influence she was on him or cheating on LC in front of her group of friends at a fashion show, he was having Alex M. fight his girl battles for him. We honestly never understood what was so special about the kid –- and we use that term loosely because he looked like he was 28 not 18 when the show aired –- but he was kryptonite for the girls at Laguna Beach High.
Now
After Jason kept LC from jetting off to Paris on "The Hills" -– something we will never forgive him for –- their relationship soon sizzled and his personal life quickly followed. After numerous arrests and more problems with drugs and alcohol, Jason went to rehab -– reality TV style of course -– and sobered up. He got married to his longtime girlfriend and currently imparts inspiring words of wisdom on his HuffPost blog.
Alex Murrel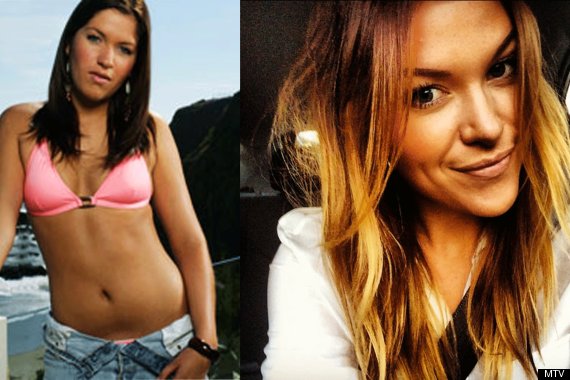 Season 2
Then
Alex was the aspiring artist of the group. She was no Whitney Houston, but the girl had moderate talent and might have done well if she hadn't been so focused on Jessica in Season 2. Her problems –- like a few of the other girls on the show -– stemmed from her short-lived relationship with Jason, and from the fact that she was a teenage girl.
Now
Alex had a few minor film roles, but alas, her dreams of stardom never made it past reality TV and a TMZ drug bust report. Apparently Alex's now ex-boyfriend was an illegal immigrant and possible drug lord. The Orange County Police frown on that sort of thing so, of course, a drug raid was staged and Alex was caught in the crosshairs. But after cutting all mafia ties, Alex met a sweet guy name Kyle and the two got engaged on a trip to Thailand. Also, so everyone knows, she does shower regularly.
Taylor Cole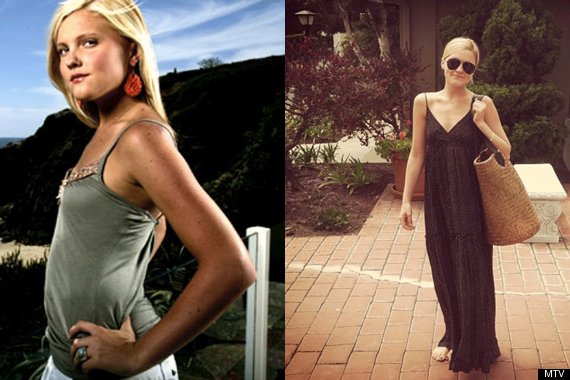 Season 2
Then
Taylor Cole was the sweet girl on Season 2 of Laguna Beach. She was blond, perky and a genuinely nice person. Which is why our souls died a little when Kristin targeted her on the show, stole her boyfriend and kept repeating how terrible Taylor was whenever cameras were around.
Now
Taylor went to the University of Arizona and works as Director of Sales & Marketing at TLC&You, a company she and her mom started in Laguna Hills. They specialize in travel-inspired wear and handcrafted accessories from Bali. She's still good friends with Alex M.
Christina Schuller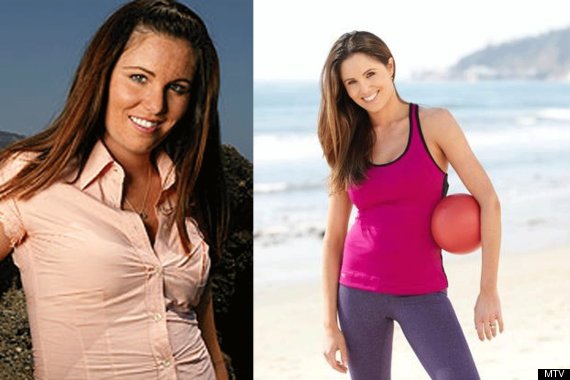 Seasons 1 & 2
Then
Christina was the church girl of the group. Her dad was a preacher and she regularly tested her vocal chops at the pew pit on Sundays. You might remember her cringe-worthy Broadway audition during her spring break trip to NYC, but we'll never forget that time she didn't invite LC and Lo to her 18th birthday party at the uber-classy Joe's Crabshack.
Now
Alas, Christina never made it to Broadway but she did make it to the altar. She was married in 2011 and is currently expecting her first child. She's still best friends with Morgan Olson, lives in Los Angeles and runs her fitness website, Beach Babe Fitness.
Morgan Olson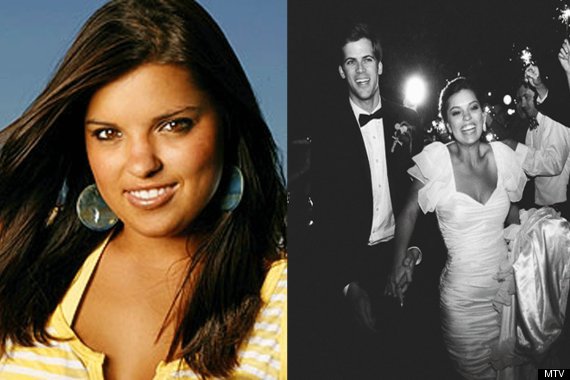 Seasons 1 & 2
Then
As LC so eloquently put it, Morgan's claim to fame was "saving it for the right guy." Morgan was Christina's loyal and bubbly best friend and the two girls shared their diehard virginity pact woes with each other on Season 1 of the show. Morgan also made the brave choice to let the cameras roll as she opened her –- what turned out to be rejection –- letter from BYU.
Now
The second time was the charm for Morgan –- she graduated from BYU in 2004 after reapplying. She married Joel Smith in October 2010 and the pair is expecting their first child any day now. They also run a lifestyle blog called Smith, Here!
Alex Hooser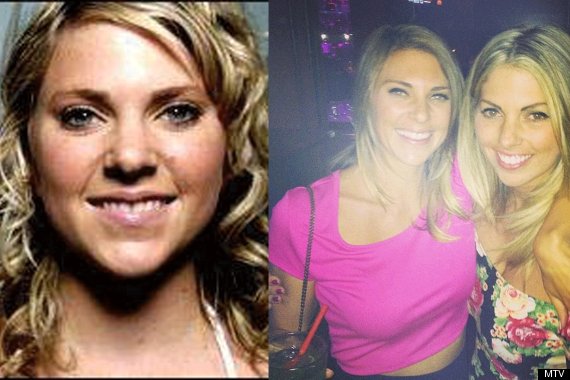 Seasons 1, 2 & 3
Then
Alex was probably one of the most laid back, level-headed girls on the show -– which is saying something considering her best friends were the reigning drama queens of Orange County. Alex was often seen gossiping with besties Kristin and Jessica, but she rarely got involved in their shenanigans.
Now
Alex is still keeping it low key. From what we could sift through on Twitter and Instagram she works in Hawaii as a realtor, likes watching "Workaholics," and still keeps in touch with some of the cast members including Kristin and Alex M.

BEFORE YOU GO