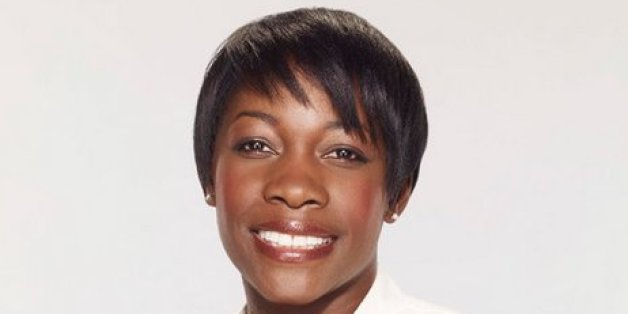 One chocolatier has emerged as a game changer for minority professionals in the culinary world.
Thursday saw the launch of the inaugural Minority Chef Summit in Nassau, Bahamas, a four-day event created and led by pastry guru Erika Davis. You may recognize her from Bravo's "Top Chef: Just Desserts," but the pastry master is more than just a celebrity chef -- she's also a passionate philanthropist of culinary knowledge and opportunity.
The summit is Davis' most recent endeavor, and was inspired by her time as creative director for Graycliff Chocolatier in Nassau, Bahamas. During her months there, Davis became close with the staff and students of the culinary school at the College of the Bahamas. The students' thirst for knowledge and attention inspired her to design a summit specifically for minorities in the food and beverage industry. The aims of the summit are detailed on the event's website:
The Minority Chef Summit exists as a way to fellowship and congregate as sisters and brothers in this work. Our goal is to create a space where we can show solidarity amongst our colleagues, be positive role models to this next generation of hospitality professionals, and to pay homage to the legacy and heritage of our forefathers and mothers. We hold this summit not as a referendum on race relation in culinary work, but as an open space to share our work, unite under common cultural experiences, and to celebrate our largely marginalized contributions to the culinary world.
Drawing on her 20 years of culinary experience, Davis rallied a formidable roster of rock-star chefs to share their insights with the younger generation. The four-day event will celebrate food through seminars, demos, panels and a chef competition. Among the world-renowned participants are chefs Bryant Terry, Ron Duprat, Duane Nutter, Asha Gomez, Kenny Gilbert, Guy Wong, Angel R. Bentancourt and Addiemae Roll-Farrington, as well as mixologists Tokiwa Sears and Tiffanie Barrieré.
In a recent conversation with The Huffington Post, Davis, who lives in Atlanta, elaborated on the kind of people she is hoping to reach: "I support anyone that wants to learn or wants to share their talents, who has a great passion for the culinary world."
What was it about your experience in Nassau that inspired you to have the summit there at the College of the Bahamas?
I was there for 19 months to open up a chocolate factory retail shop for the Graycliff Hotel and Resort. In my spare time I was able to enjoy some of the students at the culinary school. I felt very proud to walk into an all black culinary school, something that is unusual here in the United States. Seeing a rainbow of colors of people that were getting an education was amazing. But while I was there, I noticed the school was lacking certain things. The kids were so hungry, even for just the little bit of attention I gave them, and so I figured that if we could pull off some kind of summit or chef conference that was about education, networking and fellowship, it would be a great way to build relationships between the students, the chefs and also the school.
Do you think that the College of the Bahamas is in any way a microcosm for the rest of the culinary world and young minority chefs' place in it, or do you think it's more of a unique situation?
I think it's a unique situation in Nassau. I've made friends with some of the culinary instructors [there], and they also seem hungry. A couple of the instructors are part of the American Chefs Relation and push the students to compete. But it's more than that. They are on an island. It's a touristy island, where once you graduate you go directly to a hotel, country club or something like that. And I think they're missing out on the rest of what the world is doing and being on the brink of all the new trends. Being able to communicate with people outside of the country -- this is needed, and not just in the Bahamas. As far and near in the Caribbean they have culinary schools so that people can reach out to them and say "Hey, we're here for you if you want to network," or "We're here for you for fellowship." And they're doing things to come up on their lives throughout the world, starting from there [to] finding a way to open the doors to something like that for students.
What's your vision for what could grow from the success of this summit?
To continue having summits throughout the world. Honestly, I just want to be able to fellowship, network and educate with groups of chefs from all over -- hopefully we'll be able to bring it to Atlanta, Georgia. My ultimate goal is to have a very diverse ethnic culinary school. I'm not quite sure where the location would be or how this is going to become, but [I want] to be able to reach out to chefs that are sharing their culture and their food with the world and could also teach a weekly class. This will be a program where we can showcase some of our culinary history, for African-Americans, Native Americans and so many other cultures that are out there and not being represented.
For me, being an African-American woman and also a pastry chef, I didn't feel like I was stuck in a certain corner of food culture. I have a French background as a cook for pastry, and I dabbled in other culinary cultures that I grew up with, incorporating them into my pastries. Some African-American chefs are Southern chefs -- they make fried chicken, all of these wonderful things that make up who they are -- but there are a lot of African-American chefs that strictly do Italian or French cuisine. I want to be able to showcase all these cuisines in one school. Not like in a school here in the United States, where you just get your basics, then your basic cuisine which is Italian and French. I want the curriculum to span across the board in a continuing education culinary school.
In 2010, you cooked to fundraise money for the after-school programs at the Rhoda L. Martin Cultural Heritage Center [in Jacksonville Beach, Florida] on MLK Day. The date and location can hardly be perchance. How has the civil rights movement influenced your efforts?
It was a celebration of that freedom that Martin Luther King was dreaming of and working for. We [chefs] also feel that way when we're in the kitchen. Most chefs, when you ask them, feel who they are when they are cooking and sharing their food with their customers, their family. Doing the wine dinners at Rhoda Martin, we were able to raise $25,000 each night to give to that community center that believed in civil rights. Rhoda Martin herself was in Jacksonville Beach, she was a freedom fighter -- she taught everyone under the moon how to read and write.
Where do you place yourself, or the culinary push for education that you are a part of, in the trajectory of civil rights?
I'm just one of those people with a big heart. I don't ever see myself being a wealthy person, because I see someone who has less than me and I try to give it to them. And that's not to make me feel better, but to know that I am doing something for the world. That's how the wine dinner at Rhoda Martin on MLK Day came about. Some of my friends that are amazing chefs and I, we wanted to come together to give back [...] If you don't give back, why are you doing any of it? That's how I see it. My next 10 to 15, or 20 years will be spent giving back as much as I can.
What are you most excited for at the summit?
Just being able to be on the campus of the College of the Bahamas. That first day watching the students fellowship and network with the chefs that are coming in, I think that's going to be my biggest accomplishment. I'm going to be very proud to be there and know that it really worked. Once it's all done and over with, [after] getting back to Atlanta, it will have been worth all the stress, tears and sweat. That's what I'm going to be happy about -- knowing that the students really got something out of this. That will be amazing in itself.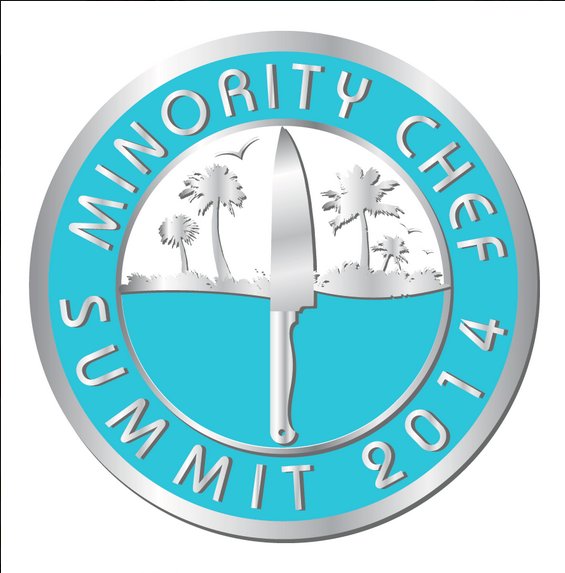 BEFORE YOU GO
PHOTO GALLERY
Culinary School Restaurants