Now that Oprah is officially considering buying the LA Clippers, we couldn't help thinking about the amazing changes she'd bring to the team if she actually owned it. After all, Oprah has a proven track record of success, and the Clippers could use the help. Below, we've mapped out some of our predictions for the kinds of improvements she'd make.
1. OPRAH BECOMES THE NEW ANNOUNCER AT THE STAPLES CENTER
This is the kind of change we think should happen even if Oprah doesn't buy the team. After all, she's already proven herself to be the world leader in screaming out famous people's names:
Couldn't you hear her say "AND NOW, CHRIS. PAAAAAAAUUUUUUUUUUUULLLLLLLLL!!!!!!!!!!!!!!!!!!!!!!"
2. THE HALFTIME SHOW IS NOW A DEEPLY REVEALING INTERVIEW WITH A CELEBRITY.
Who needs dunking contests or musical performances? Instead, the audience will be riveted as Oprah sits down with America's biggest stars and gets them to cry about their past.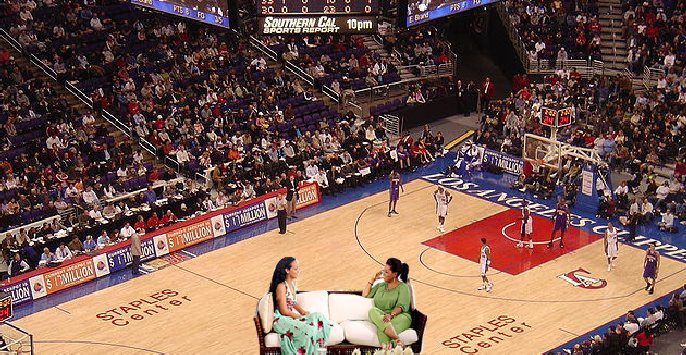 3. THE TEAM MASCOTS ARE NOW OPRAH'S DOGS.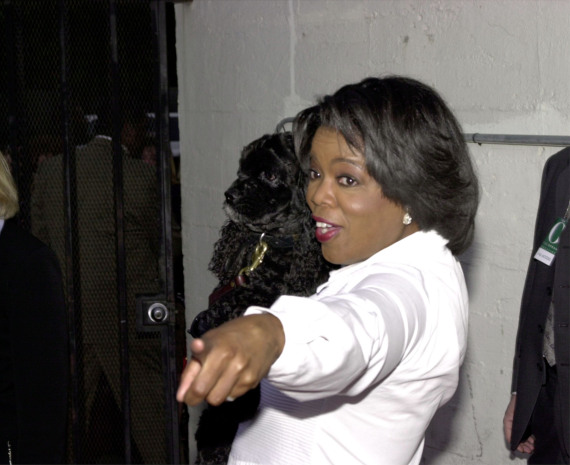 The Clippers don't actually have a mascot right now, and everyone loves dogs!
4. NEW LOOGGGGOOOOOOOOOOOO!!!!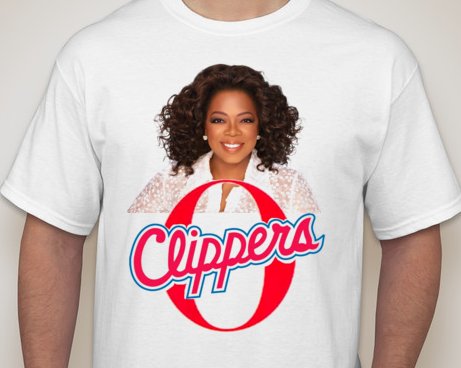 Wouldn't the Clippers uniforms look so much better with Oprah's face on them?
5. STEDMAN IS THE NEW COACH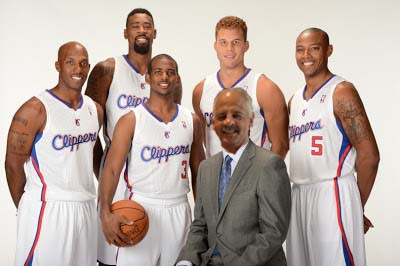 Sorry, Doc Rivers. You've been replaced.
6. ONCE A MONTH, EVERYONE IN THE AUDIENCE GETS...A NEW CAR!
We all know that Oprah can't really stop herself from giving cars away at every turn.
"But that would be insanely expensive!" you say. To which we say, "It's Oprah. She'll get it done."
7. ONLY OPRAH'S FAVORITE THINGS WILL BE SOLD IN THE ARENA.
So long, nachos. Sayonara, beer! From now on, everyone will be snacking on Centerville's Chicken Pies and casually purchasing Kai Body Butter at the concession stands.
8. THE CLIPPERS PLAYERS WILL NOW BE MEMBERS OF OPRAH'S BOOK CLUB.
Put down whatever you were reading, fellas. It's time to discuss "The Story Of Edgar Sawtelle." 9. ALL THE SEATS IN THE ARENA ARE NOW COMFORTABLE COUCHES.
What better way to show a sense of togetherness and coziness? Plus, it'll make people more comfortable during the Deepak Chopra meditation sessions.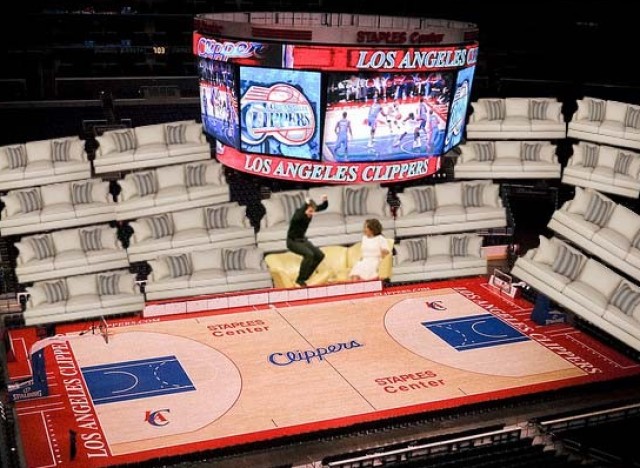 10. LINDSAY LOHAN GETS SEASON TICKETS.
Hey, they've got to do something for that reality show, right?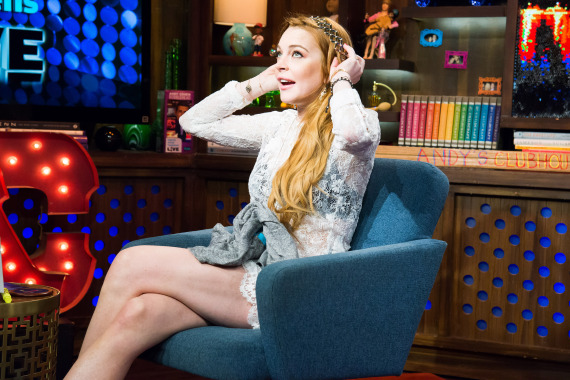 11. MEET YOUR NEW TEAM PHYSICIAN...DR. OZ!
He actually played in a celebrity basketball game once, so it makes perfect sense.