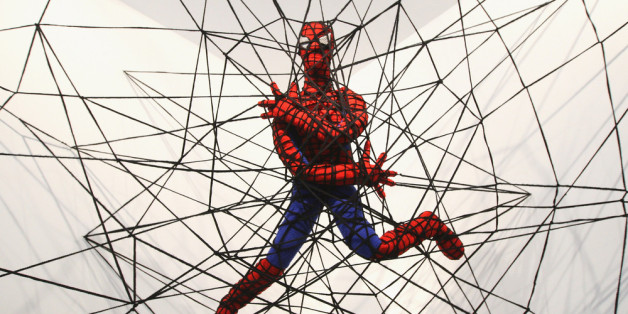 Via Mashable, here's an infographic of every costume Spider-Man has ever worn. From webbed armpits to red-and-blue full body spandex to an all-black ensemble, Spider-Man has traveled back in time to the 1600s and forward to 2009 (it was 1992, okay?).
Last year, "The Amazing Spider-Man 2" director Marc Webb hinted that Spidey's suit would be "more traditional" in the upcoming sequel. In a new featurette, Andrew Garfield, who plays Peter Parker/ Spider-Man, confirmed this and noted that the costume is now a "warmer" suit, making it much more consistent with the comic books.
Take a look at the infographic to see how the suit has changed over time and head over to Mashable for more.

"The Amazing Spider-Man 2" hits theaters May 2.
[via Mashable]
BEFORE YOU GO
PHOTO GALLERY
Celebrity News & Photos