Dan Savage, Host of Savage Lovecast, had some powerful insights to lend on the highly personal topic of dating after the death of a spouse.
"Deciding when the appropriate time to date is completely up to you," he said.
Dan explained that all too often, people on the outside looking in will often someone who begins to date again after the loss of a spouse, without thoughtfully considering the actual terms of that previous relationship.
In so many cases, when a partner passes away from illness, the dynamics of that relationship could have shifted drastically long before the partner passed away.
"Your relationship may have actually ended much earlier than when your spouse passed. Maybe it was when you became their caretaker instead of a lover," he explained.
"You may be ready to date earlier than other people think you should be ready to date. You grieved the end of the relationship already, and no one has the right to judge you," Dan said.
For more of Dan's relationship advice, view the slideshow below:
PHOTO GALLERY
Dating, Sex And Love Tips From Dan Savage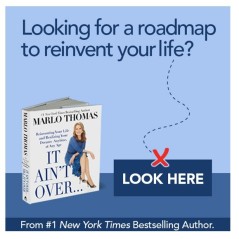 Add Marlo On Facebook:
Follow Marlo on Twitter:
Sign up to receive my email newsletter each week - It will keep you up-to-date on upcoming articles, Mondays with Marlo guests, videos, and more!