Dan Savage, Host of Savage Lovecast, provided some expert advice on dealing with dry spells in an adult long-term relationship.
Dan and his husband Terry have been together for over 20 years and have a child, and he admitted that there have been times where the "tide rolled out" in their sex life.
"It helped us to acknowledge the dry spell, but the desire always comes back. Whether you and your partner are exhausted or traveling, being able to acknowledge the dry spell means you can get back to it," Dan explained.
Dan also emphasized the importance of transparency when experiencing a dry spell. "There's no need to tiptoe around the awkwardness," he urged.
Dan's final piece of advice for getting through the dry spell: "Trust that you'll get back in touch sexually again soon. It will help dispel tension and resentment if you can say 'we're not done yet' to your partner."
For more of Dan's relationship advice, view the slideshow below:
PHOTO GALLERY
Dating, Sex And Love Tips From Dan Savage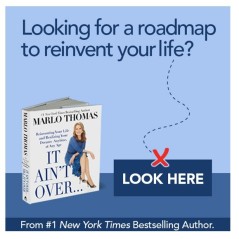 Add Marlo On Facebook:
Follow Marlo on Twitter:
Sign up to receive my email newsletter each week - It will keep you up-to-date on upcoming articles, Mondays with Marlo guests, videos, and more!