If you feel like your long-term relationship has lost its passion, Dan Savage, Host of Savage Lovecast, has some great tips for you to rekindle that spark.
"The trick in an adult long-term relationship is to create new obstacles and challenges," Dan recommends.
The reasoning behind this suggestion is that when couples are young or in a new relationship, sex is exciting and spontaneous. Often, when couples are younger, both partners have to work to find a place and time to have sex, making the payoff even more rewarding.
"In an adult long-term relationship, it can get boring and dull when sex is expected," Dan explained.
Dan recommends setting up obstacles to have a playful sexual adventure together, and also considering the level of stress and exhaustion your partner may be experiencing before making these types of attempts.
"If your wife is exhausted, overworked and resentful, she's probably not going to want to blow you!" he laughed.
For more of Dan's relationship advice, view the slideshow below:
PHOTO GALLERY
Dating, Sex And Love Tips From Dan Savage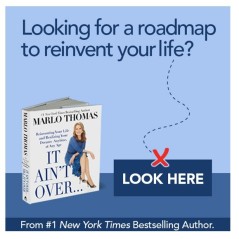 Add Marlo On Facebook:
Follow Marlo on Twitter:
Sign up to receive my email newsletter each week - It will keep you up-to-date on upcoming articles, Mondays with Marlo guests, videos, and more!