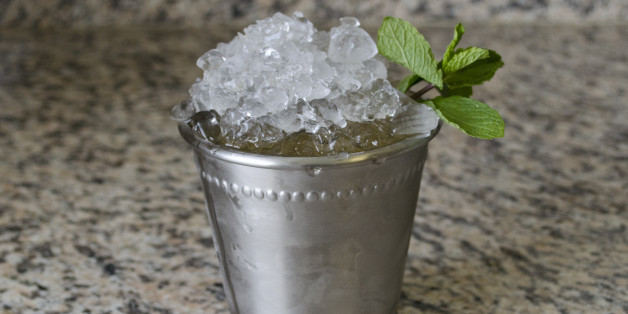 This weekend's the Kentucky Derby. That means there's one thing you should be drinking all weekend: mint juleps. Frosty, refreshing, strong mint juleps.
But unless you're going down to Kentucky in person, you have to be careful. There are many ways for mint juleps to go wrong: they can be made with a powdered mix, for example, or in a blender. Neither of these things were invented in the same century -- the 19th -- as the mint julep, so you don't want them anywhere near your drink.
Instead, you want a traditional mint julep. They look intimidating to make -- but they're actually not hard at all, providing you have a muddler and a mint julep glass. Here's a step-by-step GIF guide to making your own this weekend.
PHOTO GALLERY
How To Make A Mint Julep
Et voila!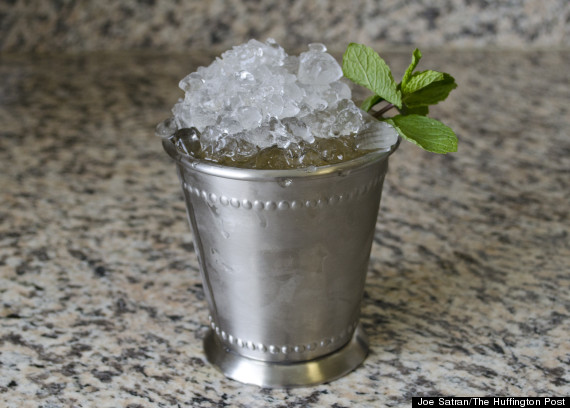 Given all that crushed ice, you really need a straw -- like a julep straw! -- to drink this quickly. But in the end, this is a sipping cocktail; if you suck them down fast, you're bound to fall asleep before the horses cross the finish line.
Want to read more from HuffPost Taste? Follow us on Twitter, Facebook, Pinterest and Tumblr.
BEFORE YOU GO
PHOTO GALLERY
Mint Julep Recipes