When it comes to dealing with a partner who has anger issues, Dan Savage, Host of Savage Lovecast, gave us some important words of wisdom.
"Anger comes from somewhere else, but it can all get dumped on you," Dan told us, warning against the dangers of abusive behavior patterns.
Dealing with an unpredictable, volatile or abusive partner can make a person feel off-balance, and constantly worried about saying or doing the wrong thing. Dan warns against staying involved in any type of relationship that could be identified as abusive.
He recommends giving a partner who has anger issues time and space to work on their own behavior or personal issues before attempting to resume the relationship. If your partner can resolve the issues that led to the abuse, then a powerful incentive could be getting back together. In the interim, while a partner or former partner is resolving those emotional issues, Dan emphasizes maintaining space.
For more of Dan's relationship advice, view the slideshow below:
PHOTO GALLERY
Dating, Sex And Love Tips From Dan Savage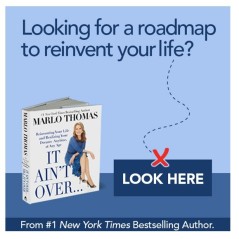 Add Marlo On Facebook:
Follow Marlo on Twitter:
Sign up to receive my email newsletter each week - It will keep you up-to-date on upcoming articles, Mondays with Marlo guests, videos, and more!