It was such a pleasure to have Dan Savage, Host of Savage Lovecast, as my guest on Mondays with Marlo. We discussed so many important issues related to sex and dating, from how to deal with an emotionally abusive partner, to tips for rekindling that sexual spark in a long-term relationship, to Dan's views on sexual education in the U.S., and more! Needless to say, Dan was an absolute expert on all things sex and relationships, and he certainly taught me a thing or two! Be sure to watch our full video.
For more of Dan's relationship advice, view the slideshow below:
PHOTO GALLERY
Dating, Sex And Love Tips From Dan Savage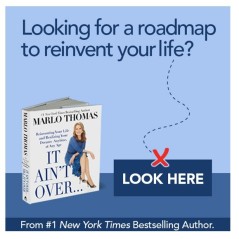 Add Marlo On Facebook:
Follow Marlo on Twitter:
Sign up to receive my email newsletter each week - It will keep you up-to-date on upcoming articles, Mondays with Marlo guests, videos, and more!