Dan Savage, Host of Savage Lovecast, shared one simple, effective piece of advice for couples that are hesitant about experimenting with anal sex.
If, for example, a female in a heterosexual relationship is hesitant to try anal sex, Dan recommends letting her penetrate her male partner first, with a sex toy such as a strap-on dildo.
"Sometimes, the best way to convince someone that anal sex is pleasurable is by putting your own butt on the line!" he laughed.
"Some people have it in their head that anal sex is only for gay people, but anal pleasure is for everybody," Dan told us.
For more of Dan's relationship advice, view the slideshow below:
PHOTO GALLERY
Dating, Sex And Love Tips From Dan Savage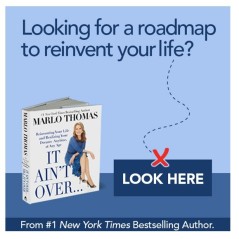 Add Marlo On Facebook:
Follow Marlo on Twitter:
Sign up to receive my email newsletter each week - It will keep you up-to-date on upcoming articles, Mondays with Marlo guests, videos, and more!