A mini horse found itself stuck in a sinkhole just past 6 a.m. Friday.
Luckily, the sinkhole was also mini.
Firefighters in South Chatham, Massachusetts -- a town located just 85 miles southeast of Boston -- were called to a residence early Friday to help rescue the 15-year-old pony from a 3-foot to 4-foot hole. Using a ramp, the firefighters successfully brought the pony out of the hole and to safety.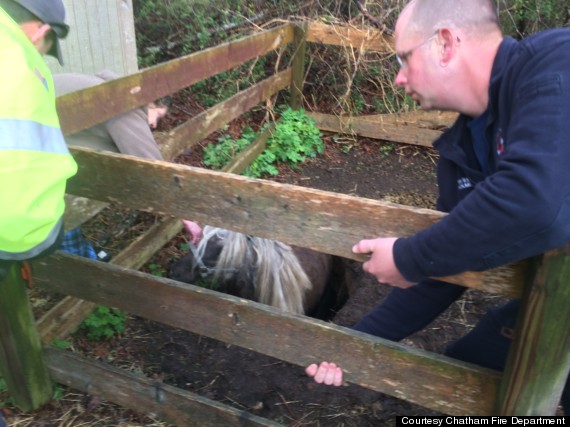 The Chatham Fire Department speculates the hole was created by the cesspool of an older septic system.
Thankfully, the horse was uninjured, but it appeared agitated by the event, the fire department said in a media release.
BEFORE YOU GO
PHOTO GALLERY
Gigantic Sinkholes