 Comedy website Funny or Die hosted its second annual "No Pictures, No Sponsors, No Press, No Hassle Party" Friday night at Baby Wale in Washington, D.C., which was undisclosed to guests until the day before the secretive late night White House Correspondents' Dinner pre-party.
An aggressive celebrity-fawning crowd at the 2012 party sparked a new press ban at Washington's celebrity social of the year, co-hosted by IMPACT Arts + Film Fund.
This year's guests included Sir Patrick Stewart, Emile Hirsch, Valerie Jarrett, Jeff Goldblum, Tony Romo, JC Chasez, Casey Affleck and Zooey Deschanel, among others.
Despite the organizers' attempts to ensure that Hollywood's press weary celebrities partied in peace, professional caricaturist Dana Verkouteren managed to capture the dramatically secretive VIP scene in a series of sketches pictured below.
English actor Sir Patrick Stewart with guests: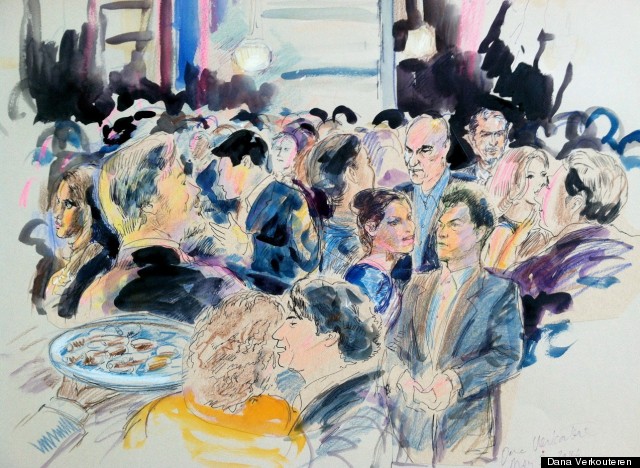 On the left, former Titans running back Eddie George: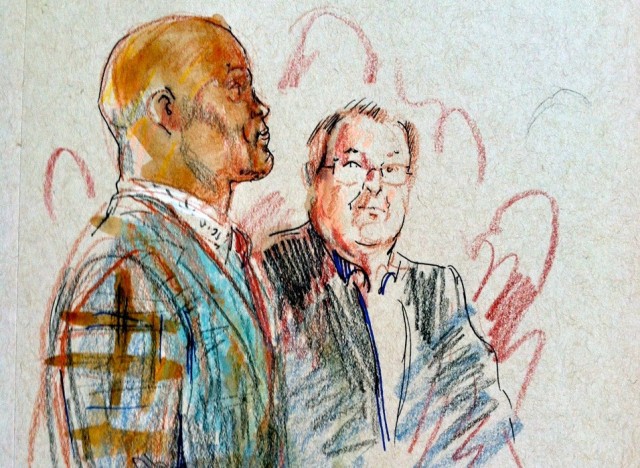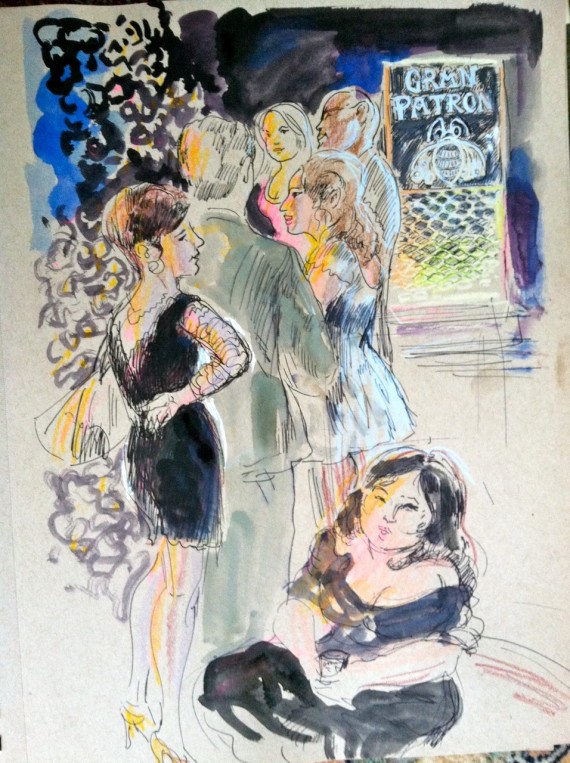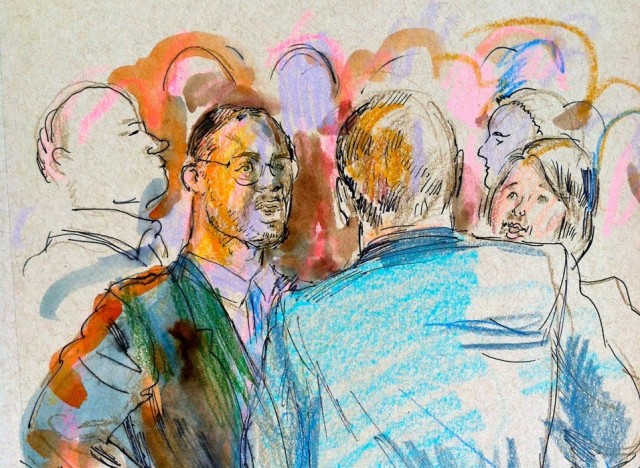 BEFORE YOU GO
PHOTO GALLERY
White House Correspondents' Dinner Red Carpet 2014