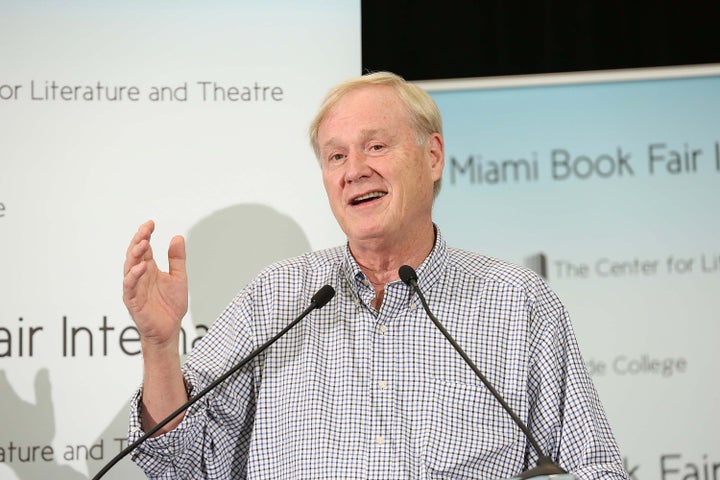 Students need to put themselves out there, ready for different possibilities, MSNBC host Chris Matthews told Ohio State University graduates Sunday.
"Not everybody is going to say yes to you, but just don't ever say no to yourself," Matthews said. "It's about being there when the lightning strikes. You never know when it's going to happen."
Matthews was speaking at OSU's commencement ceremony Sunday. Sometimes being there for that lightning strike may mean getting out of their comfort zone too, Matthews noted.
"Practically everyday of your life, you have to make a decision: Do I go to this thing or don't I?," Matthews said. "Do I get dressed, go to the trouble -- maybe risk getting out of my comfort zone -- or do I go the other route of avoiding the hassle and skip the thing?"
He detailed one experience early in his career in Washington, D.C., where if he had not agreed to go to a black tie dinner he would've never met his wife, Kathleen.
"It's a hardball world out there you're walking into, and you've got to start thinking hardball," Matthews told students. "If you want the girl, the guy, the job -- you've got to get out there."