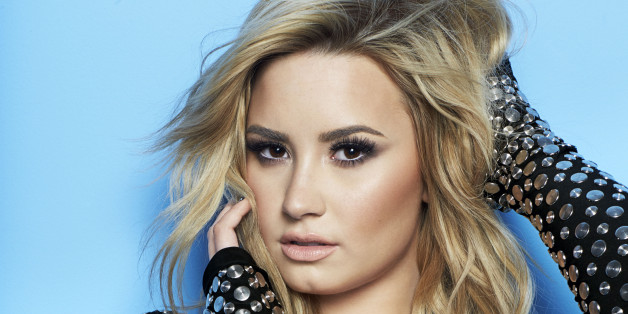 Demi Lovato is being honored as the "ultimate resilient Latina."
The "Neon Lights" singer is not only the face of Cosmopolitan for Latinas' latest issue, but was chosen by the magazine as the "Fun, Fearless Latina of the Year."
The Summer 2014 issue, on newsstands May 5, spotlighted the 12 most influential names of the moment including Rosario Dawson, Jordana Brewster, Thalía and Perez Hilton. Editor-in-Chief of Cosmo For Latinas Michelle Mulligan told The Huffington Post why Demi topped the "Fun, Fearless" list.
"We are so proud to choose Demi Lovato as Fun, Fearless Latina of the Year because she is the ultimate resilient Latina," Mulligan wrote to HuffPost in an e-mail. "Instead of letting her past struggles weigh her down, she owns them—and uses them as an anthem for her ridiculously blockbuster success. We loved her frank tone about living with bipolar disorder, and how she prepares to perform for a massive, 20,000-person audience. She's the living blueprint for success."
In her interview with the magazine, the singer opened up about how she keeps her bipolar disorder in check and her struggles with childhood depression while working on the set of Barney and Friends at age 7.
"It was that loneliness you get when you're sad and it's the middle of the night, and even though you have family and friends to call, it's hard to pick up the phone," the star told Cosmo For Latinas.
When asked what she feels makes Latinas unique, Demi said it was all about their special touch.
"I'm proud of my heritage," Lovato told the magazine. "We add a little edge, attitude, and pride to everything we do and say."
Check out Demi on the cover of Cosmo for Latinas and more below: