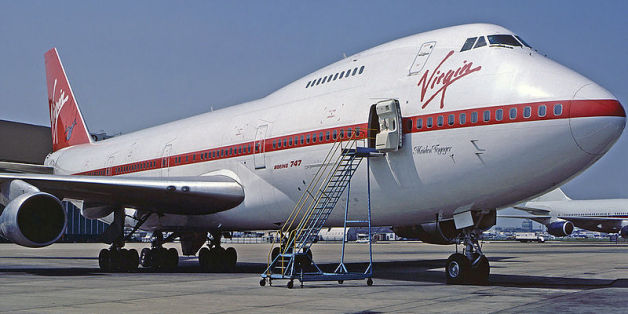 What happens in Vegas stays in Vegas. What happens on the way to Vegas is apparently everyone's business, whether they want to know about it or not.
An irate young woman had to be restrained after cabin crew members busted up her tryst with a man in the bathroom during a Virgin airlines flight to Las Vegas from London last week.
Passengers told UK tabloid The Sun that they saw the woman, who was in her 20s and traveling with her parents, flirting and "getting heated with the guy next to her."
People began to complain about hearing loud sex noises after the couple retreated to a restroom. Crew members forced the restroom door open and thwarted the couple's mile-high induction ceremony.
The woman, who the Daily Mail described as "drunken," became abusive towards the cabin crew and had to be cuffed to her seat. U.S. authorities questioned her once the plane landed, but they let her go with a warning.
It's not clear if the woman knew the man whom she joined in the restroom prior to getting on the plane. Virgin Airlines did not respond to the Huffington Post's request for comment.
Other people have gotten in trouble for getting frisky on an airplane.
In February, an intoxicated woman was arrested after she got rowdy when passengers on a Delta flight refused her sexual advances. The plane had to be diverted so that she could be taken into custody.
Like Us On Facebook |

Follow Us On Twitter |

Contact The Author
BEFORE YOU GO
PHOTO GALLERY
Too Much To Drink?