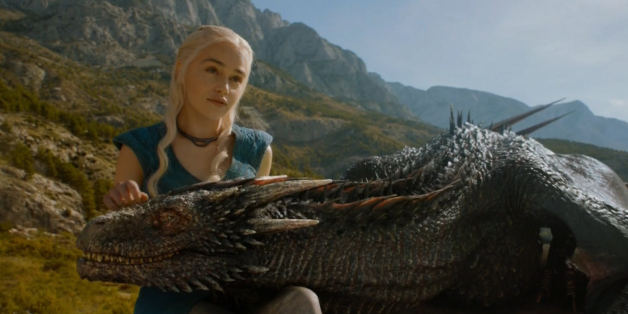 "Game of Thrones" is a wonderful show with plenty of action, romance, deception, betrayal and some gory death scenes. But if we're being honest, the biggest draw when it comes to George R.R. Martin's fantasy tale is one thing and one thing only: dragons.
And while the those little fire-breathing hellions are the real stars on "GoT", they aren't the only flying lizards in television and film. So, how do the Mother of Dragons' babies stack up against others of their kind? The Daily Dot created this chart comparing the size of Dany's little monsters, Drogon, Viserion and Rhaegal, to other famous dragons. (Just in case you've been in a heated battle of words with "Hobbit" fans since the release of "The Desolation of Smaug.")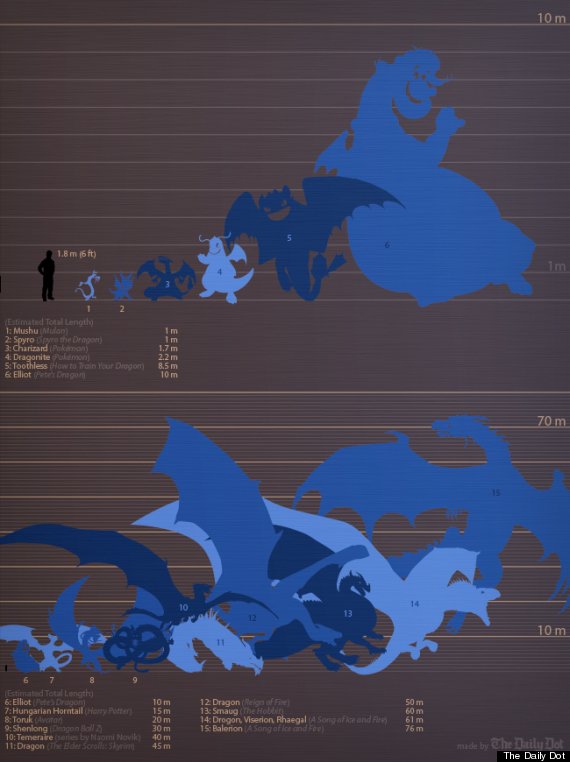 When it comes to sheer size, "GoT" burns the competition. Other notable dragons on the list include the Hungarian Horntail from "Harry Potter" and Smaug from J.R.R. Tolkien's series, who comes in third place.
In case you haven't read the books, Balerion, the "Black Dread," the biggest dragon on the chart, is Aegon The Conqueror's reptilian counterpart in George R.R. Martin's series. Martin recently revealed a portrait of Aegon riding Balerion in a companion novel he's been working on for the "A Song of Ice and Fire" collection. Apparently, these dragons get big -- like Boeing 747 big.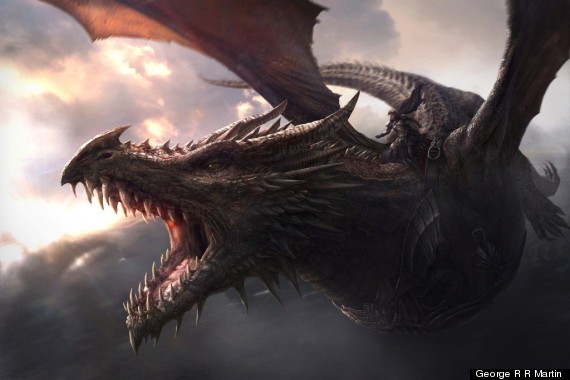 Though the current "GoT" dragons are still in their "adolescent" phase, showrunners Dan Weiss and David Benioff did confirm they'd be going through a significant growth spurt by the end of the season. And because we know that dragons never stop growing, we can only assume Dany's will be causing more chaos and destruction as the show goes on.
Take a look at the full dragon guide.
BEFORE YOU GO
PHOTO GALLERY
'Game Of Thrones' Season 4