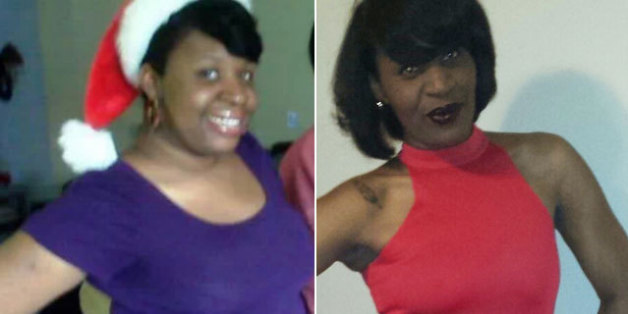 Got a success story of your own? Send it to us at success.stories@huffingtonpost.com and you could be featured in our I Lost Weight series!
Name: Miesha Avery
Age: 26
Height: 5'8"
Before Weight: 251 pounds
How I Gained It: I dined out for breakfast, lunch and dinner, eating fast food most of the time. I ate foods high in sugar and carbs. I also skipped meals, but then I'd binge-eat unhealthy items. I had tried fad diets, like drinking Slimfast, but those do not work. I got comfortable, and I had no desire to change. Being plus-sized was my norm.
Breaking Point: It was in April and May 2012. I call that time my big break. I underwent oral surgery, and I knew a few days after I would have to have braces applied. That was not a fun experience. I was subjected to a liquid and soft-food diet until advised by the surgeon I could go back to solids. About a month and a half later I was back to normal -- and I discovered that I had lost 22 pounds. My main focus at that time was to maintain my 22-pound weight loss. I didn't have a goal of losing any more weight to be honest.
How I Lost It: I kicked into overdrive with healthy eating, trying to find healthier alternatives to everything. For example, I was a big ice cream eater. Instead, I would purchase frozen yogurt. Also, I started to cook all of my meals, even taking these meals to work, thereby eliminating having to purchase fast food.
Then I started to walk for an hour twice a day before and after work. By late 2012, I had cut out meat, except for seafood. By 2015, I'm looking to transition over to full vegan. I also wanted to start running, so in an effort to build up my endurance, I started with the treadmill. After a few months, I started running outside.
In July 2013, it was time for a physical. I had not weighed myself since the summer of 2012. Living by the scale would drive me up a wall. When the nurse asked me to step on the scale, I weighed in at 198, discovering I had lost over 50 pounds. I was ecstatic.
I no longer deal with high blood pressure. I can fall asleep and stay asleep throughout the night more easily, and I have more energy to get through the day. I walk/run twice a day for 30 minutes, and I also do workout videos at home in the evenings. I have no desire to lose more weight. My main focus is to maintain a healthy lifestyle.
After Weight: 173 pounds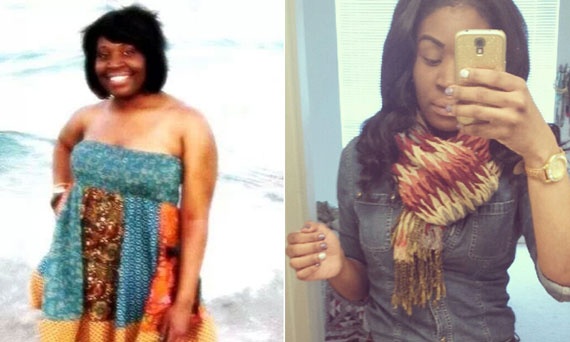 The Huffington Post publishes photographs as they are submitted to us by our readers.
Check out more of our inspiring weight loss stories below:
PHOTO GALLERY
Weight Loss Success Stories
As told to Sarah Klein