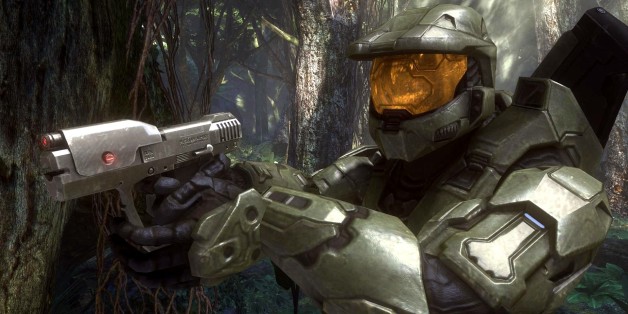 Xbox Entertainment Studios is reportedly in talks to bring its "Halo" series to Showtime.
Variety reports that Xbox Entertainment Studios and Showtime are "deep in negotiations" to develop the show for television rather than as exclusive interactive Xbox content. With the deal, each new episode of the live-action drama -- executive produced by Steven Spielberg -- would premiere on the network and then be available for Xbox's 48 million subscribers.
The initial plan was to make "Halo," as well as a slate of other Microsoft titles, into television shows with an interactive element to solidify the console as an entertainment resource. If reports of negotiations are true, it's unclear what the switch to TV would mean for any interactive plans for the show.
However, as The Verge notes, Ridley Scott is the executive producer for another upcoming "Halo" digital feature for Microsoft. It's possible the company will place its hopes for interactive Xbox content on this project instead, according to the outlet.
A partnership with Showtime could end up being mutually beneficial, though. Forbes explains the network currently has a lot of clout thanks to hits like "Dexter," "Weeds" and "Homeland." However, with two of the three shows not returning, a title with a built-in fan base like "Halo" could be a way to fill the gaps left behind.
Microsoft's original programs will begin rolling out June 13 with the interactive live broadcast of the Bonnaroo music festival, the Verge notes.
BEFORE YOU GO
PHOTO GALLERY
Halo 4 Campaign Forerunner Screenshots