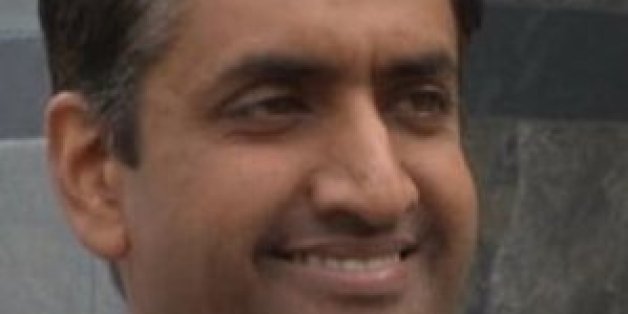 Ro Khanna, the Democratic attorney challenging veteran Rep. Mike Honda (D-Calif.) in next month's primary, has picked up an endorsement from the San Francisco Chronicle, giving the challenger a boost in the battle for California's 17th District.
"Our endorsement of Ro Khanna is not so much a repudiation of Honda as a recognition of the opportunity for an upgrade for a congressional district defined by innovation, resourcefulness and a commitment to meritocracy," the paper's editorial board wrote. "Khanna will help promote those values in a U.S. Capitol that desperately needs them."
Khanna, who previously served as a trade representative in the Obama administration, has cast himself as a tech-friendly, pro-business Democrat, picking up endorsements from Silicon Valley heavyweights like Facebook's Sheryl Sandberg, Yahoo's Marissa Mayer and venture capitalist Peter Thiel. Honda, meanwhile, has support from many key California Democrats, including House Minority Leader Nancy Pelosi, Sens. Barbara Boxer and Dianne Feinstein, and Attorney General Kamala Harris, in addition to several labor unions and President Barack Obama.
The Chronicle cited this contrast in its endorsement, accusing Honda of not reaching out enough to Silicon Valley executives.
"The word among tech executives who are supporting Khanna is that incumbent Honda generally has been supportive of their positions," the board writes. "They just want more. They want - and this district deserves - a stronger voice in Washington."
California's primary will be held June 3. Under the state's election system, the primary's top two finishers will go on to compete in November, meaning both Honda and Khanna could advance to the general election.
Click here to watch video of the Chronicle's editorial board interviews.
BEFORE YOU GO
PHOTO GALLERY
113th Congress Facts