You wouldn't think having the "world's smallest" anything would be a good business practice, but then again, you can never underestimate the spending power of kitschy cuteness.
Quite a number of pubs around this here globe have figured that out and are out to market themselves as the smallest pub in all kinds of adorably varying degrees.
Here are some of our favorites we want:
1. The Smallest Pub On The Planet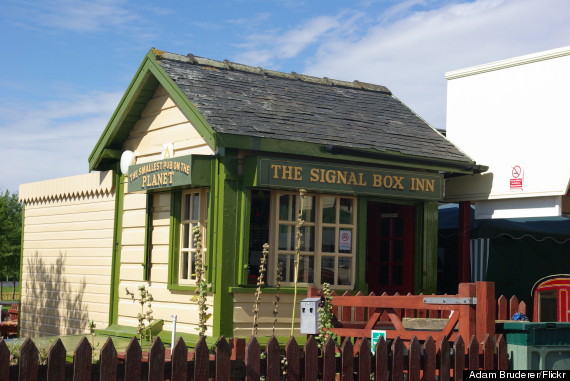 The Signal Box, the self-proclaimed "smallest pub on the planet," is a wee English pub that closes each winter and then reopens for the six patrons it can seat and serve within the 64-square-feet of pub.
2. The Smallest Pub Within A Phone Box This itsy-bitsy alehouse is called The Dog and Bone and was used in Cambridgeshire, England for one night only. At 3ft by 3ft, The Dog and Bone operated from the inside of a phone box and served over 70 lucky customers.
3. Britain's Smallest Pub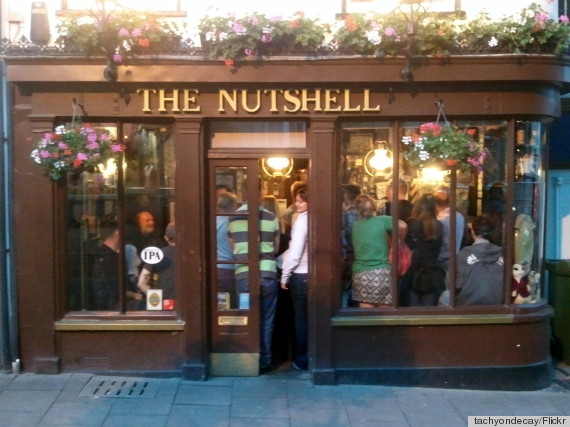 With animal heads hanging about and a mummified cat on the wall, this 147-year-old pub in Suffolk, England is a unique one indeed. It's a bit bigger than the other pubs listed, as it can fit nearly 20 people at once in this Guinness-certified pint-shell!
4. Probably The Smallest Pub In The World
Furnished with a portrait of a drunk nun, Dawson Lounge in Dublin is both the smallest pub in town and (as locals say) the best place to get a pint. But once you reach tipsy, it's important to be even more aware of the windy staircase if you go outside, or the low ceilings in the bar and tiny bathrooms!
5. The Smallest Bar In New Zealand
Four things you should know about the bar called Mou Very: It's in Dunedin, New Zealand, it has awesome cider, maximum capacity is roughly 15 people and it's name means "Nothing Soft."
6. The Smallest Permanently-Licensed Bar in the World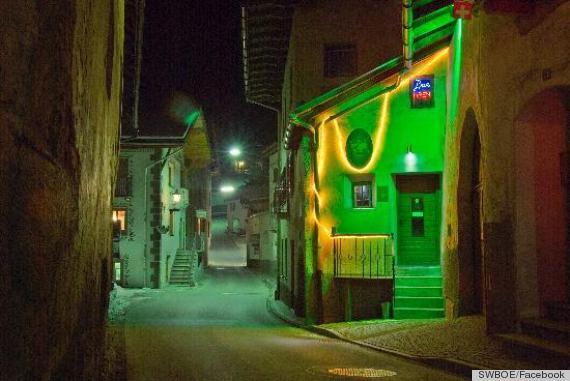 The next time you're planning on going to Grisons, Switzerland, don't forget about the 92 feet of whisky heaven that is The Smallest Whisky Bar On Earth (yep, that's its ENTIRE name). The bar was also Guinness-certified in 2007 for being the "Smallest Permanently Licensed Bar in the World" by way of some sneaky tomfoolery.
BEFORE YOU GO
PHOTO GALLERY
Bars in Weird Locations