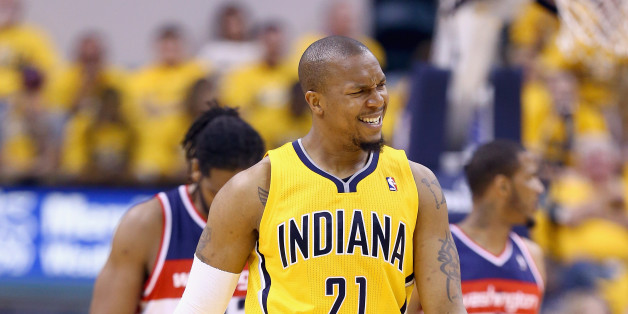 The Atlanta Hawks didn't defeat the Indiana Pacers in their first-round playoff series, but they might want credit if anyone does knock off the top seed in the Eastern Conference.
As the Washington Wizards finished off a win over the Pacers in Game 1 of the Eastern Conference semifinal series on Monday night, Atlanta's Jeff Teague implied on Twitter his team helped make it possible.
We handed out the blue print

— Jeff Teague (@Teague0) May 6, 2014
Like the Wizards, the eight-seeded Hawks defeated the Pacers in Game 1 of their series. The Hawks would go on to take a 3-2 series lead but were unable to close out the Pacers. Indiana avoided becoming the sixth No. 1 seed to lose to a No. 8 seed by winning Game 6 and 7 to advance.With the Pacers ultimately prevailing in the series, Charles Barkley didn't sound convinced by Teague's blueprint claim.
"They lost," Barkley said on TNT. "The blueprint is supposed to work."