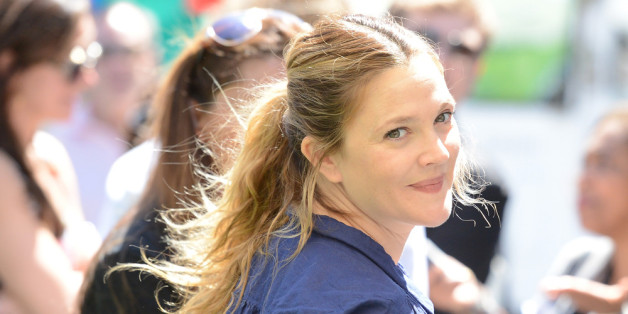 In a new interview with Redbook, Drew Barrymore discusses having it all, while trying not to change who she is.
"I would love to have long, thin arms, I really would -- but I don't, I can run a company, so maybe I am just going to have fatter arms and run a company wearing sleeves? That is my balance; nobody gets to have it all. I would take wearing sleeves and running a company. Not that running a company is the key to happiness, but while I may not be tall and thin, I am capable. Will [being with me], it does surprise me and it doesn't surprise me. However, knowing his personality and what he finds humorous and attractive and appealing' I'm like, 'Okay, got it!'"
Barrymore, who has two daughters with husband Will Kopelman, really wants to encourage her girls to work hard (and have a little fun every now and then).
"I would really like to raise kids to do summer jobs and intern, and understand that if you are supposed to be somewhere at 3 o'clock, you need to be there at 3 o'clock," she told Redbook, adding that friendships help alleviate that life-work balance. "I fight to carve out the time. My friends are such a priority because they were what I had for most of my life."
BEFORE YOU GO
PHOTO GALLERY
Drew Barrymore, Will Kopelman: Actress Married To Art Consultant