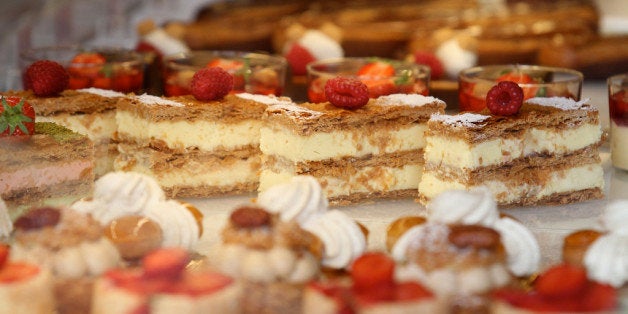 We hate the idea of having to give up our favorite foods. That's why we generally just don't. But there's something about hypothetical games that we can't resist, especially when they involve eating. We once asked on Facebook which food people would choose if they had to eat just one thing for the rest of their lives. The responses were, er... interesting.
We're on to round two of that game and we've narrowed down the choices. This time around we want to know: if you had to pick just one French pastry to indulge in till the end of your days, which would you choose?
State your choice in the poll below and let us know why you opted for your pastry preference in the comments. But before you vote, let us give you a little visual refresher of why each pastry deserves a chance to be your number one.
BEFORE YOU GO
PHOTO GALLERY
French Desserts