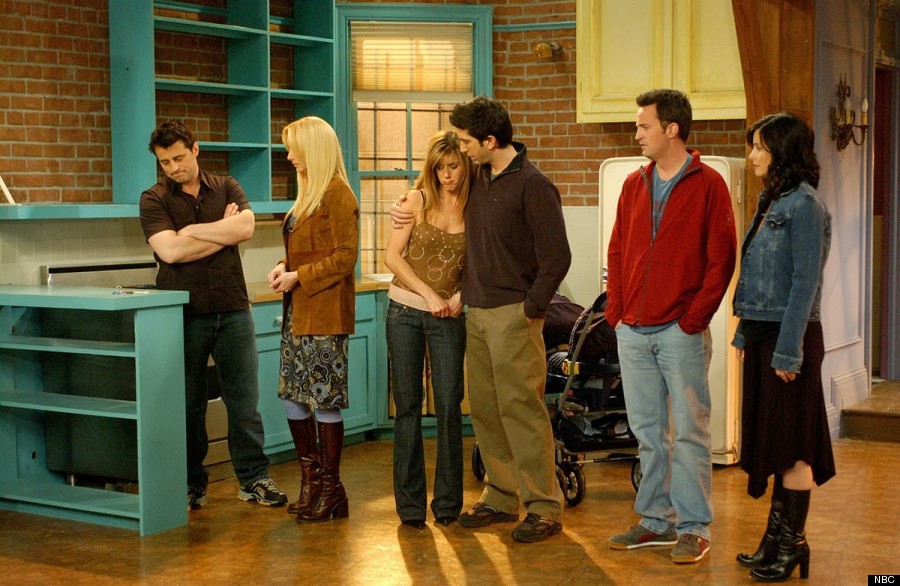 It's been exactly 10 years since "Friends" aired its final episode to a staggering audience of 52.5 million viewers on May 6, 2004. A decade later, the beloved sitcom is still all around us through omnipresent reruns, ceaseless requests for a reunion and, of course, the undying celebrity of its six stars.
"Friends" transformed Jennifer Aniston, Courteney Cox, Lisa Kudrow, Matt LeBlanc, Matthew Perry and David Schwimmer from relative unknowns to rich-beyond-belief household names. Hollywood was their oyster when they walked away from the iconic series, but the entertainment business can be a cruel mistress to even the most cherished actors. This is a look at who's fared the best since Central Perk closed its doors.
There isn't one single metric by which to rank six celebrities who have gone in such different directions. Fame is one thing; critical acclaim, commercial success and personal affairs are other matters. This is an overall assessment of each actor's place in pop culture, from their characterization by the media to the vitality of their professional endeavors. Some of them are certainly better off than others, but after 10 years, they're all still there for us.
6. DAVID SCHWIMMER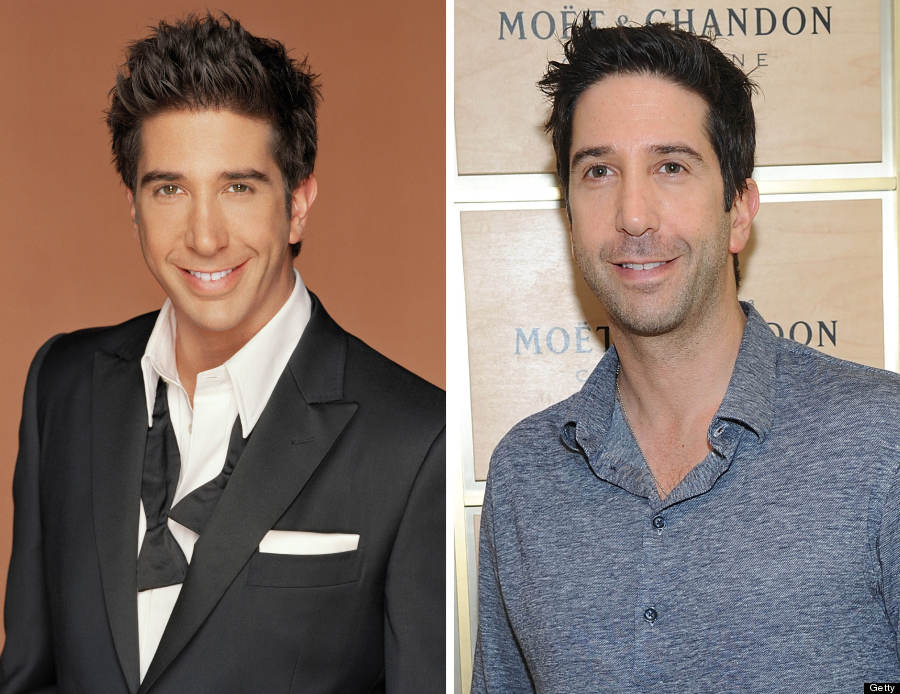 Projects: After winding down 10 years as half of America's favorite will-they-or-won't-they couple, David Schwimmer's star has fallen the farthest of the "Friends" cast, largely through his own volition. Since 2004, his only substantial TV work includes guest spots on "30 Rock," "Entourage," and Lisa Kudrow's series "Web Therapy" (which involved some creepy talk about anal sex). His most prominent film role has been that of a hypochondriac giraffe in three installments of the animated series "Madagascar." The franchise pulled in nearly $600 million at the domestic box office, but Schwimmer himself has little effect on the viability of children's films with marketing that does not include his image. He's appeared on Broadway ("The Caine Mutiny Court-Martial" in 2006) and directed a couple of low-budget films (2007's "Run Fatboy Run" and 2010's "Trust"), all to little fanfare. The tides could turn, though, when Schwimmer makes his return to television in the ABC pilot "Irreversible," in which he'll play a struggling writer. Based on a wildly popular Israeli show, the series was at the center of a network bidding war in 2013, so expectations for success are high.
Personal Life: It's been mostly smooth sailing. In 2006, Schwimmer won $400,000 from a convicted con man who defamed him by claiming he demanded two Rolex watches to attend a charity event. Then came love: Schwimmer met photographer Zoe Buckman in 2007, and it took the press four months to find out that he secretly married her in 2010. Buckman gave birth to baby girl Cleo the next year. More recently, Schwimmer royally pissed off his New York City neighbors when he bought a preserved townhouse built in 1852 only to completely demolish it, prompting an unfortunate spray-painted message outside his residence: "Ross is not cool."
Awards: The former Ross Geller's only post-"Friends" awards consideration was a 2007 British Independent Film Award nom for his direction of "Run Fatboy Run." At least he still has the Geller Cup.
Conclusion: Schwimmer's strategy of largely withdrawing from Hollywood has helped him avoid the high-profile failures suffered by some of his former cast mates, but disappearing on purpose comes at a steep cost. He's fallen so far from the public consciousness that his marriage took months to make a blip on the radar (just imagine if Jennifer Aniston tried to have a secret wedding). In a celebrity culture where buzz is the key to success, it's a bad sign that most of America only thinks of Schwimmer when they catch a "Friends" rerun.
5. MATTHEW PERRY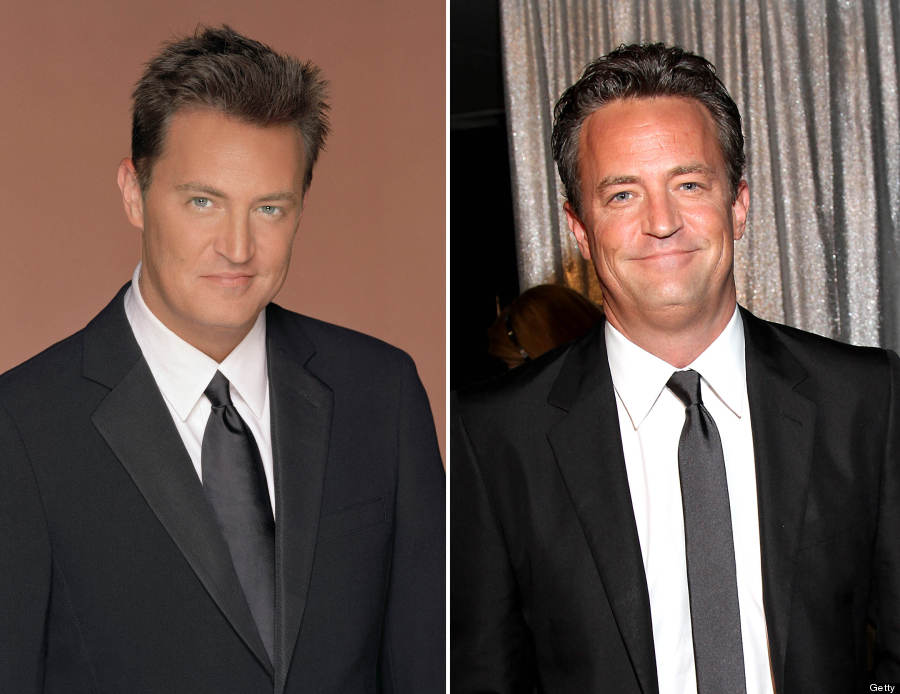 Projects: You certainly can't call Matthew Perry lazy. He's worked with full speed ahead since "Friends," but another big hit has proven elusive. He toplined three television series, all of which bit the dust after one season. Despite initially positive reviews, "Studio 60 on the Sunset Strip" premiered at the worst possible time in 2006, when it was forced to compete on the same network against similarly-themed new series "30 Rock," and we all know how that turned out. "Mr. Sunshine" (2011) felt tired and familiar. The part of a sportscaster who joins a support group to grieve his wife's death delivered big laughs in 2012's "Go On" ("the best thing about 'Go On' is, not surprisingly, Perry," the LA Times declared), but poor ratings buried it, leading to an awkward exchange between Perry and a reporter at a hockey game. Perry fared better on the big screen with the 2009 teen comedy "17 Again," which hit No. 1 the box office, though the credit there goes to star Zac Efron. But the TV missteps haven't discouraged the industrious actor; he's signed on as the star, co-writer and executive producer of CBS' upcoming reprisal of "The Odd Couple."
Personal life: Props to Perry for turning his "Friends"-era battles with alcohol and prescription painkillers into something meaningful. The funnyman turned his Malibu beach home into Perry House, a sober living facility for men, and opened up to People in 2013 about overcoming addiction. Long gone are the days when Perry's love life was regular tabloid fodder (remember when he dated Julia Roberts?), but he's had one noteworthy romance since "Friends." He got together with actress Lizzy Caplan (of "Mean Girls" and now "Masters of Sex" fame) in 2006, but the relationship was under-the-radar enough that the couple kept their 2012 breakup quiet from gossip reporters for about a year and a half.
Awards: The sole source of Perry's awards buzz in the last 10 years is a surprising one: the Lifetime movie "The Ron Clark Story." The role earned Perry nominations for Emmy, Golden Globe and Screen Actors Guild awards but delivered no wins.
Conclusion: Perry's had more flops than David Schwimmer and Matt LeBlanc, but he's still the most famous male "Friend." Of course, fame without acclaim is usually a recipe for disaster, but in Perry's defense, his performances in all three post-"Friends" series were well-received, even if the shows ultimately tanked. The surest sign of Perry's continued relevance is that studio executives are still willing to bet on him, as with the forthcoming "Odd Couple" reboot. And a hit could always be just around the corner. In the immortal words of Chandler Bing, could Matthew Perry be any more hopeful?
4. MATT LEBLANC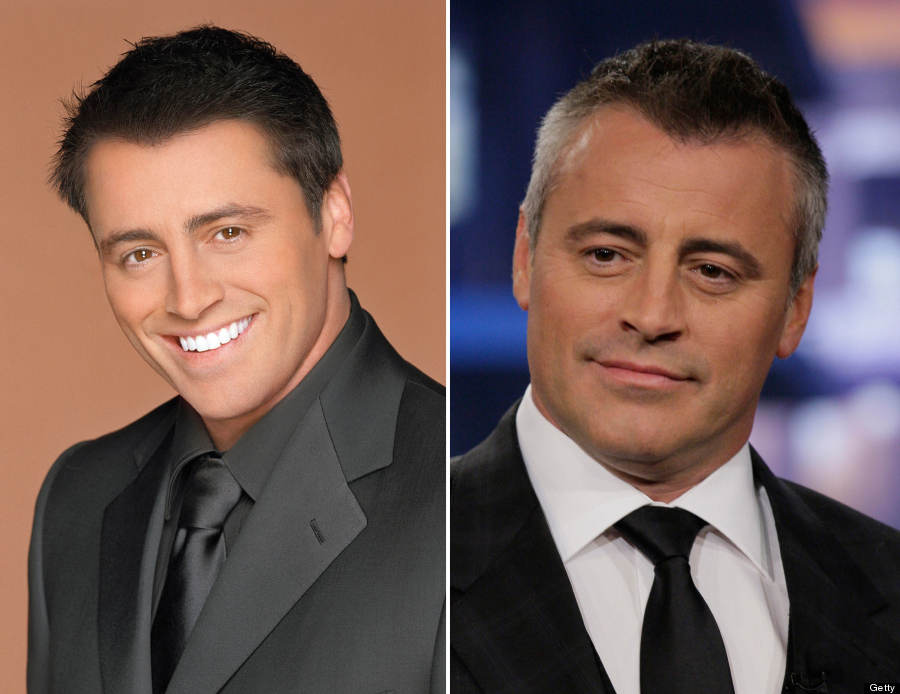 Projects: Matt LeBlanc has made no attempt to reinvent himself in the last decade; since "Friends," he's repurposed Joey Tribbiani and played a fictionalized version of himself. Spinoff "Joey," which premiered four months after the "Friends" finale, delivered consistently diminishing returns. Low viewership accounted for its cancellation in 2006. The axe likely would have come down sooner had Warner Bros. not been committed to pay LeBlanc $700,000 a pop for two seasons' worth of episodes, whether they were actually produced or not. LeBlanc reunited with "Friends" co-creator David Crane in 2011 for the Showtime comedy "Episodes," in which he plays Matt LeBlanc, an arrogant, self-centered version of himself. Critics were mixed and the audience occasionally dwindled, but "Episodes" has been renewed for an upcoming fourth season. Next up, LeBlanc will take on his first movie role since 2003's "Charlie's Angels: Full Throttle" with "Lovesick," a comedy about a man who experiences psychosis when he falls in love.
Personal Life: LeBlanc is by no means a tabloid fixture, but there was a moment shortly after "Friends" when his private life got stickier than that time Joey threw his date's artificial leg into a fire. LeBlanc and his wife, former model Melissa McKnight, welcomed daughter Marina three months before "Friends" said its final goodbye, but the familial bliss didn't last long. In August 2005, LeBlanc gave an interview to The National Enquirer (yes, he really did that) confessing to inappropriate conduct with a stripper during a motorcycle trip to British Columbia. The stripper later sued LeBlanc for defamation over the interview, then dropped the case. LeBlanc and McKnight divorced in 2006. He began dating "Joey" co-star Andrea Anders that same year, and the couple has been together ever since.
Awards: Most "Friends" fans have never seen an episode of the much-less-watched "Episodes," but the premium cable series did something for LeBlanc that "Friends" couldn't -- it won him a Golden Globe. He took home the prize in 2012 for best actor in a comedy series and picked up another nomination in 2013. The Hollywood Foreign Press Association must be stacked with LeBlanc fans, considering the group even tossed him a Globe nod for "Joey" in 2005. "Episodes" also earned Emmy nominations for LeBlanc in 2011 and 2013.
Conclusion: "Joey" was a well-publicized misfire, but luckily for LeBlanc, the spinoff has largely faded from memory and become a footnote to the massive success of "Friends." The same can be said for that unfortunate stripper ordeal. As a self-described hermit, LeBlanc hasn't fared well as far as visibility goes, but the low profile of "Episodes" can't take away its awards attention, and the show's sustainability over several seasons is a win.
3. COURTENEY COX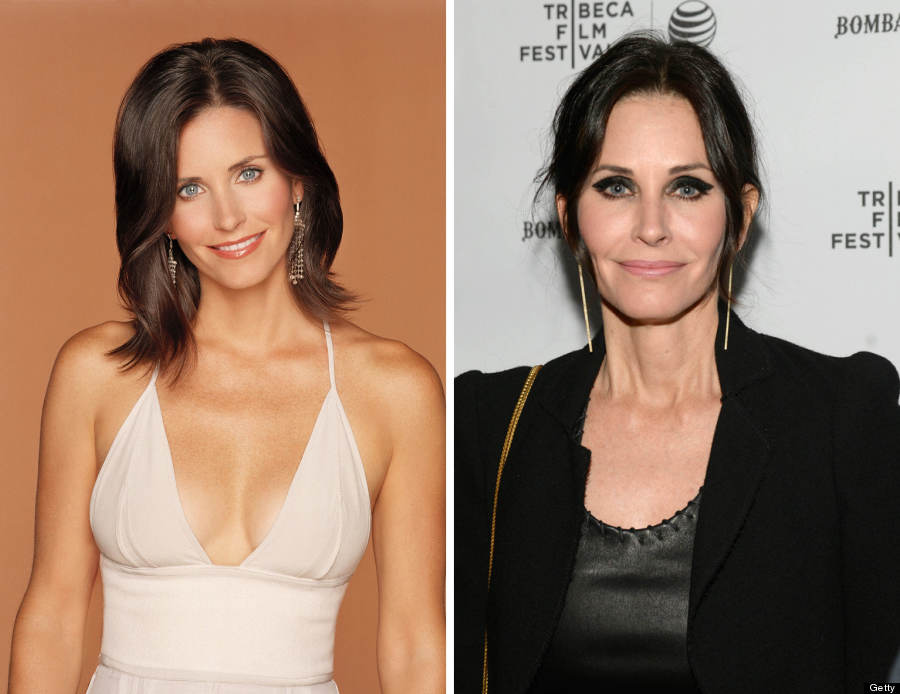 Projects: Courteney Cox's first big TV project following the finale was 2007's "Dirt," an exceedingly dark FX series in which she played the vicious editor of a tabloid magazine. The show distanced Cox from Monica, but it came with a sour aftertaste; Slate dressed down "Dirt" as "dour," "painfully solemn," "cold, bitter and bloating," and "a plodding romp." The series was cancelled after two seasons, then Cox moved to "Cougar Town." The wine-soaked comedy's 2009 premiere on ABC marked "Cox's best gig since the end of 'Friends,'" but The Chicago Tribune took issue with the supporting players: "[Cox] can be such a brittle presence that she needs to be surrounded by more sympathetic characters." Acclaim for the series grew as time went on, but ratings didn't follow (neither did the proposed title change). The show teetered on cancellation until TBS rescued it in 2012. "Cougar Town" wrapped up its fifth season in April, and its fate moving forward is still unclear. Cox hasn't done much high-profile film work, save for 2011's "Scream 4," in which she returned as reporter Gale Weathers. Yet again, the film asked, "What's your favorite scary movie?" to which America responded, "Not 'Scream 4.'" The film failed to match the success of earlier installments. Cox has taken an interest in directing, helming several episodes of "Cougar Town" and, most recently, the film "Just Before I Go." She financed the movie herself and debuted it at the Tribeca Film Festival, but early reviews have not been kind.
Personal Life: A little more than one month after "Friends" went off the air, Cox gave birth to Coco, her daughter with husband David Arquette. (Her pregnant belly peeked through here and there during the "Friends" finale). Cox and Arquette separated in 2010 and were officially divorced in 2012. But acrimonious the split was not; the former couple's supportive relationship has made them poster children for post-marital friendship. Cox even directed Arquette in her film "Just Before I Go." Since the break-up, Cox dated her "Cougar Town" co-star Brian Van Holt and is now shacking up with her new beau, Snow Patrol rocker Johnny McDaid.
Awards: They may not be as high-brow as the Emmys, but the People's Choice Awards have showered Cox with love in the form of three nominations for "Cougar Town." She also picked up a Golden Globe nod for the role in 2010. She hasn't taken any awards home, which would certainly not be acceptable to the eternally competitive Monica Geller.
Conclusion: All things considered, the last 10 years have been kind to Cox, but her prospects moving forward aren't as bright as her female co-stars'. Directing could be a fruitful second act, but she'll need a project that resonates more than "Just Before I Go." She still has "Cougar Town," the biggest TV hit for a "Friends" cast member since 2004, but its move to TBS felt like a demotion, and with no renewal news yet, the show's future might be short. Still, Cox has it pretty good; even if "Cougar Town" were cancelled tomorrow, her legacy of two well-respected sitcoms is more than most actors achieve.
2. JENNIFER ANISTON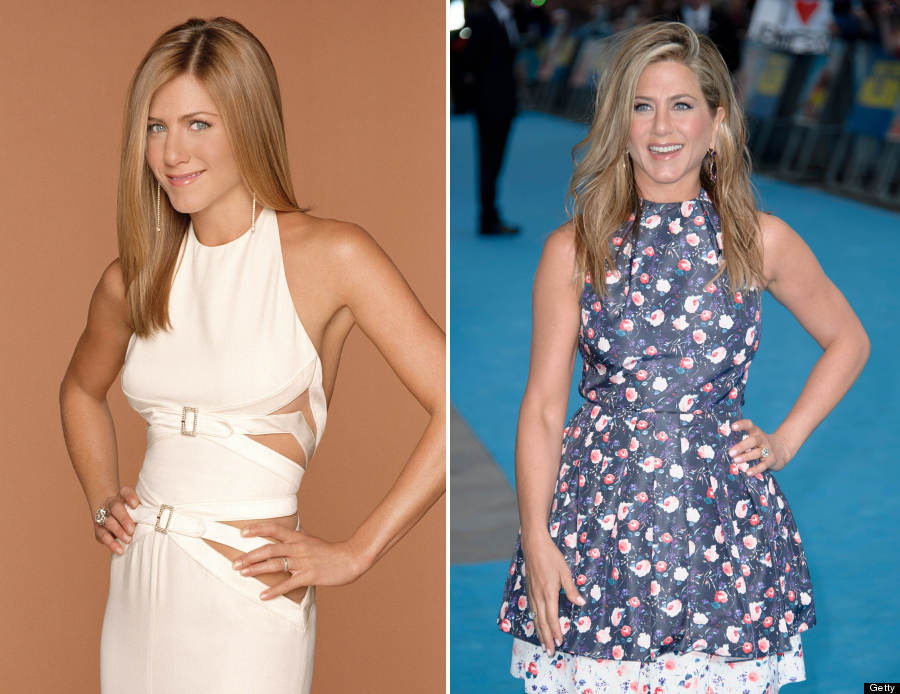 Projects: Jennifer Aniston finished "Friends" with her pick of A-list projects to launch her into full-fledged movie stardom. For the most part, it's worked. Vulture named her the 16th most valuable star of 2013 (making her the only "Friend" on the 100-celebrity list and ranking her above the likes of George Clooney, Cate Blanchett and Kate Winslet). Aniston gets a bad rap for being a big name who consistently churns out box-office bombs, but that's not the full picture. For every mediocre movie that fails to deliver ("Rumor Has It," "Love Happens," "The Bounty Hunter," "The Switch"), there's a film that became a certifiable hit ("The Break-Up," "Marley And Me," "Horrible Bosses," "We're The Millers"). Aniston is also an endorsement machine. She's advertised a slew of beauty products including L'Oreal, Aveeno and Living Proof, the latter of which she also invested in. Then there's her partnership with SmartWater, which resulted in viral promotional videos that made the rounds online and got coverage on gossip sites. And she's far and away the "Friend" you'll most often spot on a newsstand as she continues to show up in coveted magazines, including on this America-themed GQ cover that got the entire country talking.
Personal Life: Here's where it gets complicated. As interesting as Aniston's professional life has been since 2004, her career is still completely defined by something that happened less than a year after "Friends" ended -- her split from Brad Pitt. Once the tabloid narrative became that of Pitt starting a relationship with Angelina Jolie while he was still married to Aniston (which Pitt later confirmed), Aniston's image was cemented as the wronged woman who's forever unlucky in love. That is partially the fault of celebrity media that makes money by creating a Team Aniston vs. Team Jolie storyline, but Aniston has also fueled the fire. She asked for privacy, then gave a revealing interview about the break-up to Vanity Fair. Then in 2008 she told Vogue that Jolie's actions were "really uncool" and "a little inappropriate." The story will never die; in 2013, the fact that Aniston and Jolie were almost on the same flight was covered like breaking news. Her divorce has been a ubiquitous specter throughout the extensive coverage of follow-up romances with Vince Vaughn, John Mayer and Bradley Cooper. When she got engaged to actor and writer Justin Theroux in August 2012, reports claimed the couple delayed their nuptials to avoid getting married around the same time as Brangelina. At this point, it's clear Aniston will never escape Brad Pitt's shadow.
Awards: Aniston hasn't gotten much attention from prestige award shows, save for an Emmy nod in 2009 for her guest spot on "30 Rock," but she's had better luck with lower-stakes ceremonies. Since "Friends," she's been nominated for 10 People's Choice Awards and won two, and she picked up two MTV Movie Awards out of four nominations. She's also been nominated for a Razzie Award four times, though she's been spared the humiliation of winning one.
Conclusion: Aniston is undoubtedly the biggest star of the group, and that hasn't changed in the last 10 years. Her biggest problem is that her role as a tabloid figure completely eclipses her work. Even her most successful films since "Friends" lack the sense of continued fanfare and quotability enjoyed by comedies like "Bridesmaids" and "The Hangover." These days Aniston is better known for being possibly pregnant. That certainly doesn't take way from her riches, A-list lifestyle or continued ability to be cast in big-budget movies. But she's become more of a celebrity than an actress, which is not ideal for someone who slams tabloid culture at every turn. Aniston has lost control of her own image, and now she's at the mercy of Us Weekly.
1. LISA KUDROW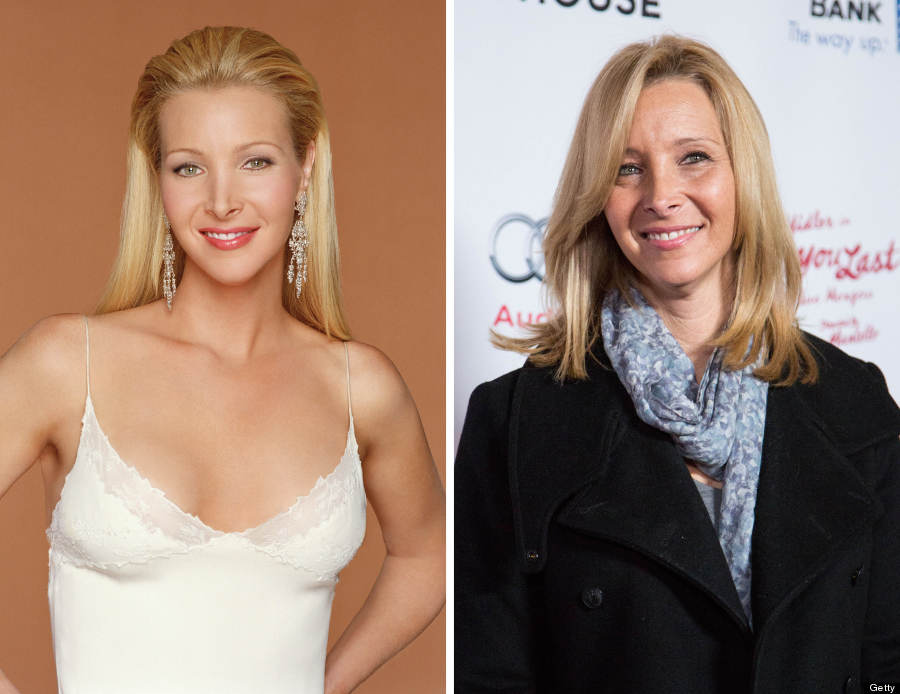 Projects: She hasn't played Phoebe Buffay for 10 years, but Lisa Kudrow's quirky genius is still alive and well. She returned to TV in 2005 with "The Comeback," a cringeworthy comedy about a past-her-prime star who agrees to a humiliating reality show. Few viewers got the joke, even as critics praised the series as a reminder "that Kudrow was absolutely the best performer on 'Friends.'" But the best thing about the show was its prophetic depiction of what reality TV would become, proven by this criticism from USA Today: "HBO is asking you to spend a half-hour a week with a deluded loser, watch her be degraded by reality and sitcom hacks, and pay for the privilege." Nine years later, that's exactly what makes "The Real Housewives" one of the most popular shows on television. Low ratings led to a "Comeback" cancellation after one season, but its cult following has never stopped growing, and it will soon be back by popular demand for six new episodes on HBO. Kudrow is also busy these days with "Web Therapy," the tale of a wannabe-psychiatrist who analyzes patients via webcam. It started as a web-only series in 2008, and its success propelled it to a premium cable home at Showtime in 2011. While Kudrow's character's manufactured affectations are sometimes grating, the show is admired for its improvised dialogue and treasure trove of guest stars, including Meryl Streep, Conan O'Brien and Lily Tomlin. Kudrow's latest crowning achievement is a four-episode arc on the latest season of "Scandal" as a politician who "embodies the kick-ass, uncompromising feminist politico the show has been lacking" (sorry, Olivia Pope). Her character's best moment was a powerful monologue on sexism in politics that drew raves across the Internet and probably made Hillary Clinton proud.
Personal Life: With Kudrow, it's all about the work. She married her husband, French advertising executive Michel Stern, and had her son Julian in the '90s, and nothing's changed since. Her private life rarely, if ever, gets ink, with one recent exception: a jury ruled in February of this year that Kudrow owes her former manager $1.6 million in residuals for projects negotiated before she fired him in 2007.
Awards: "The Comeback" earned Kudrow an Emmy nomination in 2006; she was favored in the race but ultimately defeated by Julia Louis-Dreyfus. She picked up another Emmy nod in 2012 for outstanding reality program for "Who Do You Think You Are?," the celebrities-discover-their-ancestry docuseries she executive produces.
Conclusion: Lisa Kudrow lacks the star power of a few of her "Friends," but she's churned out the most beloved and diverse work of them all in the last decade. The imminent return of "The Comeback" puts it alongside "Arrested Development" and "Family Guy" in the exclusive pantheon of underappreciated TV shows that clawed their way out of the grave. The star magnet that is "Web Therapy" cements Kudrow's association with the best comic talent in Hollywood. She operates on a smaller scale than Jennifer Aniston, but she's pulled off a rare feat: near-universal critical acclaim without the nagging attacks of the tabloids. We may still be humming "Smelly Cat," but Kudrow hasn't looked back once.
BEFORE YOU GO