Now that it's almost starting to feel like spring, it's about time to start breaking out the hiking boots and start searching for a trusty hiking stick. But while hiking is an awesome way to get exercise and we love being on a mountain more than anything, there are some mountains that are prettier to look at than they are easy to climb. We've found a few mountains that are known for positively tough trails or perilous landslides, and we're simply suggesting that maybe you just admire their beauty from afar.
Mount Inglismaldie, Banff National Park, Canada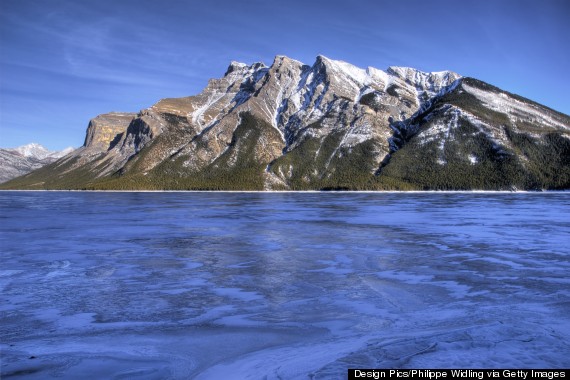 The name is a mouthful, and the mountain itself is a handful. Mount Inglismaldie is beautiful to look at any season, but its trails (when you can locate one) are notoriously terrible. In the winter the mountain is frozen over, making it impossible to climb, and in the spring the snow melts also making it difficult to climb and bushwhack. No matter when you visit, it just seems like it's easier to admire this mountain from the ground.
Half Dome, Yosemite National Park, California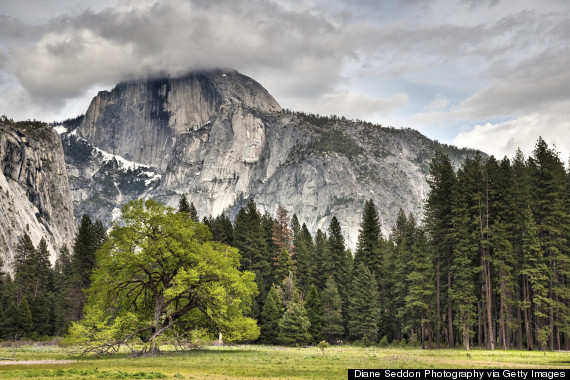 Yes, it's beautiful and yes, Ansel Adams took relatively 9 million photographs of it. But despite its beauty, it's still a definite b*tch to climb. We're not the only ones that think so -- on Half Dome's very own Yosemite National Parks Service site readers are treated to this gem from an 1856 Yosemite report declaring the mountain: "perfectly inaccessible, being probably the only one of the prominent points about the Yosemite which never has been, and never will be, trodden by human foot."
Mt. Kilimanjaro, Tanzania, Africa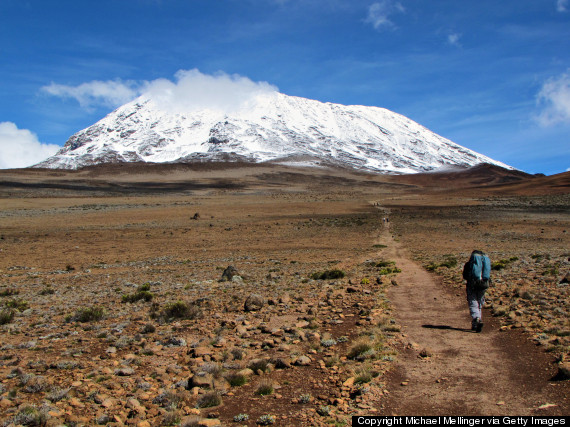 This is sort of an obvious one to avoid climbing unless you're a totally seasoned hiker. Severe landslides have been known to occur without warning and one of Kilimanjaro's volcanic cones, called Kibo, is currently dormant but could erupt again.
The Flatirons, Boulder, Colorado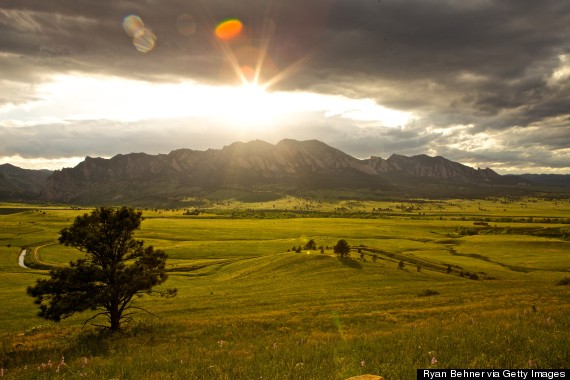 Even though Colorado is positively magical, climbing The Flatirons can get a little iffy when lingering snow and ice are present on the pathway. It isn't nearly as hard as climbing Mr. Kilimanjaro or The Matterhorn (shown below), but hiking the Flatirons still requires a fair amount of caution.
The Matterhorn, Zermatt, Switzerland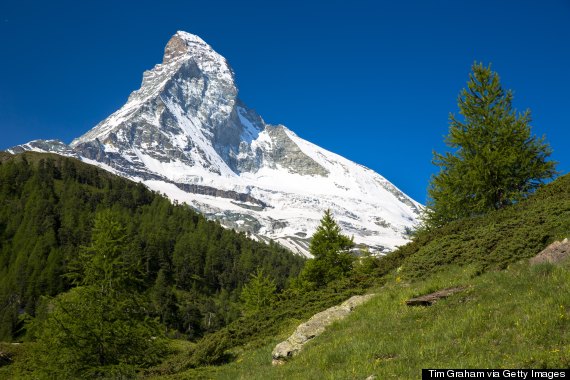 The Matterhorn is located in the Swiss Alps and definitely beautiful, but as of recent years, also a bit overcrowded. And while packed trails are plenty dangerous, the constant threat of avalanches and rockfalls is another reason to just admire the Matterhorn from the ground.
Perfect solution?
If you're not a seasoned hiker, we say leave some of these tougher trails to the pros OR these incredibly adorable mountain goats...
BEFORE YOU GO
PHOTO GALLERY
Most Kid-Friendly Cities In The U.S.