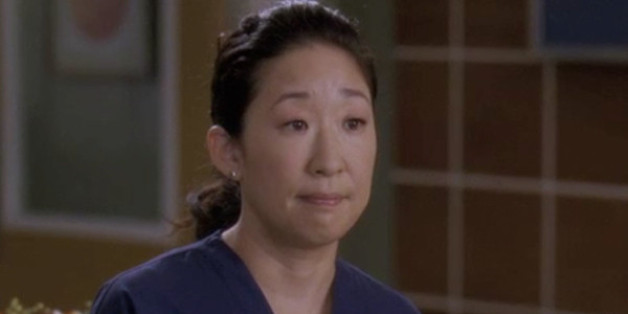 After playing Dr. Cristina Yang since the show's premiere in 2005, Sandra Oh is preparing to leave "Grey's Anatomy."
Oh announced her departure in August of last year, saying that Season 10 would be her last, and later admitting that the show had delved into all the "avenues ... could possibly be explored."
Despite the advance notice, the cast is very upset to see Oh leave. "We kicked some serious acting ass together," Ellen Pompeo (Meredith Grey) says of Oh. "I am very proud of the work we've done together over the last decade."
"One of my favorite moments with Sandra actually came from this season, when we sat down and had a really nice conversation reflecting on the past 10 years. She has a tremendous work ethic that was always inspiring," said Patrick Dempsey (Derek "McDreamy" Shepard).
Finally, Katherine Heigl, who left the show in 2010, has confirmed that she wishes Oh "all the best," so that's nice.
If you are really invested in this, here's a video of Cristina and Meredith being each other's person for you to feel feelings about:
The final episode of "Grey's Anatomy" Season 10 will air Thursday, May 15 at 9 P.M. EST.
BEFORE YOU GO
PHOTO GALLERY
'Scandal' Stars Before They Were Gladiators ... And Villains