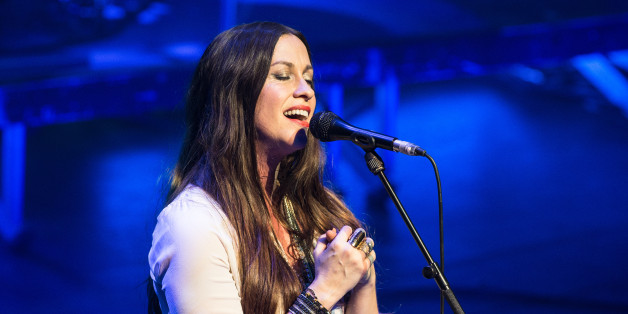 Alanis Morissette gets political in her latest song, "Today." Released in honor of Marianne Williamson, an independent House of Representatives candidate from California's 33rd Congressional District, the song mentions Joan of Arc, and includes such lyrics as, "We're going down unless we move to new ground, unless we start a revolution, awaken from this frozen, start the mending of our union today."
According to Billboard, Morissette decided to write the song at one of Williamson's Love, Enlightenment and Politics seminars. The Hill describes the long-shot candidate as a "self-help guru" gunning for retiring Rep. Henry Waxman's (D-Calif.) chair. Williamson also has backing from stars like Eva Longoria, Jason Mraz, Jane Lynch and Nicole Richie.
"I have never heard a song more powerfully describe this moment in our history, or more lovingly call forth our generation's genius from the ashes of our pain," Williamson wrote on her website. "With her inimitable musical alchemy, Alanis has provided an anthem for our audacious quest to get America back on track."
BEFORE YOU GO
PHOTO GALLERY
Celebrity News & Photos